Blog
Celebrate With a Very Merrytime Cruise on the Newly Reimagined Disney Wonder
Author: Cara Goldsbury | Comments: 1 | Categories: DISNEY CRUISE LINE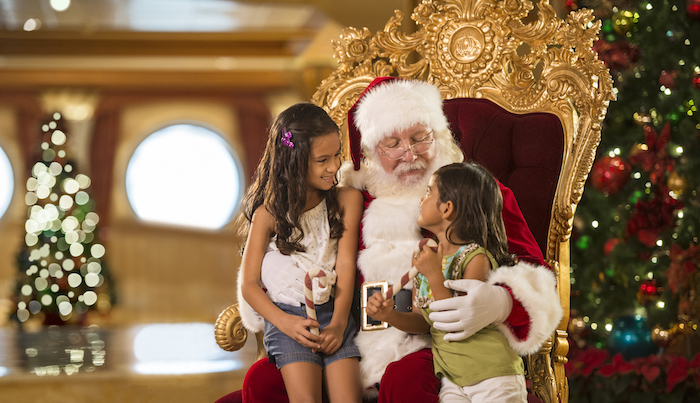 What better way to celebrate the holidays than on a Very Merrytime Cruise on the newly revamped Disney Wonder! These special holiday cruises start in early November with special stem-to-stern holiday events. Your first glimpse of the ship's lobby comes with a three-deck-tall tree, a full-size gingerbread house, and stairwells festooned with holiday decorations.
From the "Mickey's Tree-Lighting Magic" in the atrium lobby on the first night of the cruise with Disney characters leading holiday carols and the lighting of the tree, to Dickens-inspired carolers, family holiday activities such as meeting Santa or building gingerbread houses, and a holiday edition of the farewell celebration with Mickey Mouse, it certainly is a perfect start to the most festive time of the year.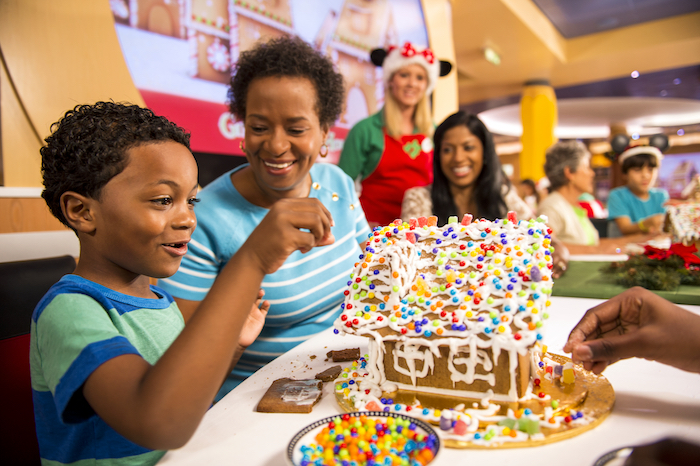 While there are plenty of opportunities for photos with characters dressed in Holiday attire, the celebrations do not take over the whole ship, so it's easy to pick and choose how truly festive you wish to be.
As for the almost total refurbishment, it's simply not just a few changes here and there. Instead almost every square inch of the ship has a new look, except for the staterooms which were renovated in 2015 and still looking fresh.
Let Us Help You in Planning an Extraordinary Luxury Disney Cruise!
The expert travel advisors at Glass Slipper Concierge® will work with you to create the perfectly planned Disney cruise of a lifetime, making sure nothing is left to chance. Please submit an online consultation request to begin. href="http://CaraGoldsbury.com">CaraGoldsbury.com.
Comments
Posted on Jan 24 by

.(JavaScript must be enabled to view this email address)

:
My wife and I are taking our first cruise instead of a visit to the parks this December. We are staying at the San Luis resort the day before the cruise and the day we return. Has anyone used their free shuttle service to embark? Was it a pleasant experience. We can leave our car at the resort and use their shuttle bus. We are hoping that will be an easier experience than parking our car at the port in Galveston.
Leave a Comment