Blog
Travel in 2016 with Adventures By Disney® to Austria, Germany & Czech Republic
Author: Cara Goldsbury | Comments: 0 | Categories: ADVENTURES BY DISNEY®
For me, one of the most fascinating and romantic areas of Europe is Austria, Germany, and the Czech Republic. Medieval castles and storybook villages all come true with an Adventures By Disney® guided family vacation.
Begin your adventure in fascinating Prague where your hotel is the Prague Marriott, just steps away from Gothic Old Town Square. Tour famous landmarks such as St. Vitus Cathedral, Charles Bridge, and the medieval Astronomical Clock followed by dinner at Folklore Gardens with traditional singing and dancing.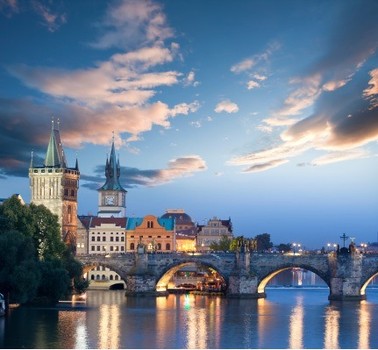 Stop in quaint Česky Krumlov on your way to Berchtesgaden, Germany, nestled in the Bavarian Alps, where you'll check in at the Intercontinental Hotel.
Private tours of the Eishole Ice Cave with it's ethereal Ice Cathedral and Hohenwerfen Castle where you'll see a special falconry demonstration at the castle's Falconry Centre are trip highlights along with lunch in the mountains. The following day travel to Salzburg through scenic Sound of Music country with lunch at Helibrunn Castle.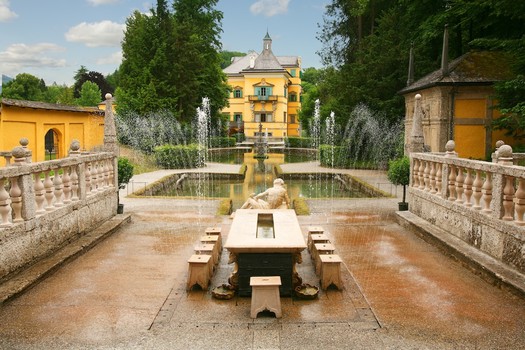 At dinner that evening you're entertained by Mozart violinists at St. Peter's Stiftskeller, a UNESCO World Heritage Site in operation since 803 A.D.
En route to Vienna and a stay at the luxurious Ritz Carlton, visit mysterious Salzbergwerk Berchtesgaden Salt Mines where you'll glide on a raft over the glimmering salt lake. Then learn the art of pretzel making later at the village bakery.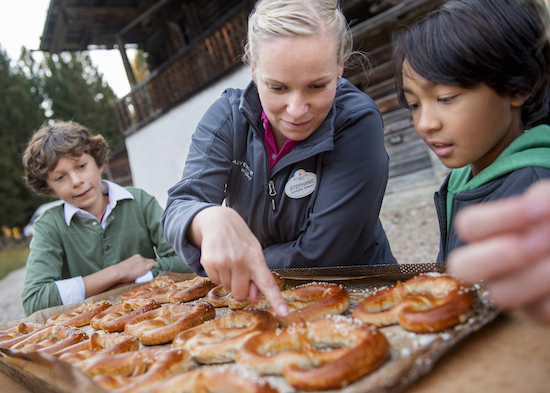 Next morning enjoy a private visit to the UNESCO World Heritage site: Schonbrunn Palace, followed by a strudel making demonstration and a marionette show. This evening brings a private tour of the Vienna Zoo with dinner in the Emperor's Pavilion there.
Your last day of a spectacular vacation is at the renowned Royal Spanish Riding School in Vienna's ornate Hofburg Castle and a guided tour of the Old Quarter. The grand finale of your trip is a private dinner at Piaristenkeller, Austria's oldest restaurant.
Definitely a trip of a lifetime!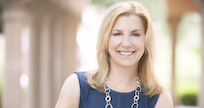 Cara Goldsbury is the author of The Luxury Guide to Disney Vacations and The Luxury Guide to Walt Disney World Resort. She is Chief Executive Concierge at Glass Slipper Concierge®, a travel agency specializing in selling Disney vacations, and has appeared as a leading Disney expert on two Travel Channel specials, Disney Splurge! and Disney Royalty. She has also been cited numerous times in national news articles, in such notable publications as Forbes Traveler, as an expert on the Walt Disney World® Resort.
Comments
There are no comments for this entry yet. Be the first!
Leave a Comment