Blog
5 Reasons to Plan a Vacation to Disneyland® Resort
Author: Cara Goldsbury | Comments: 0 | Categories: DISNEYLAND® RESORT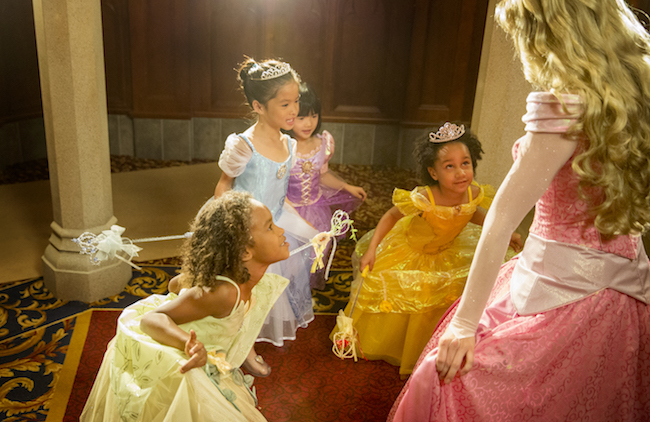 There are many reasons to visit Disneyland® Resort but here are what I consider the top five. Would love to hear what your top reason might be!
#1 Sheer Nostalgia
Disneyland® Park was built by Walt himself, and while quite a few changes have been made over the last 60 years the magic lives on. "The Happiest Place on Earth" remains in many ways as it was in the '50s—nostalgic, enchanting, and enduring. Who can resist zipping down Splash Mountain, that charming pink Sleeping Beauty Castle, or the sentimental Fantasyland attractions? I love nothing better than to see Mickey Mouse leading a brass band marching their way down Main Street!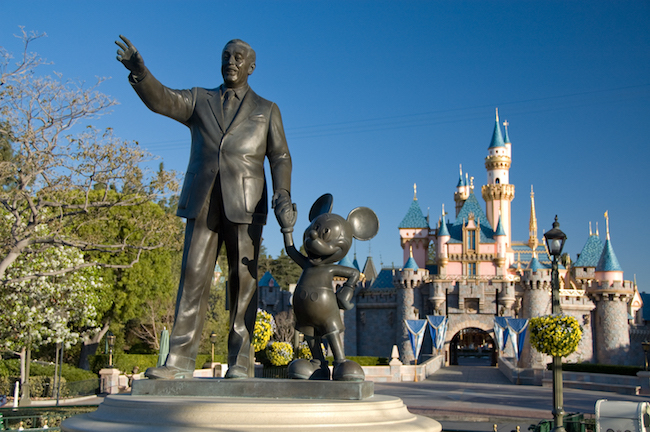 #2 Walkability
You'll be shocked to realize that this walker-friendly destination requires neither bus or even monorail to reach the theme parks (although a monorail is conveniently located in Downtown Disney® District just outside the Disneyland® Hotel). At most it's an easy 10-minute stroll to either Disneyland Park or Disney California Adventure® Park from any Disney resort. The ease of transportation (or lack of the need for it) is incredible! So different from Walt Disney World® Resort where traveling via bus, monorail, or boat from most resorts to a park is almost a requirement. And even better, if you want to switch between the parks it's just a matter of strolling across a broad plaza. How refreshing!
#3 The Weather
Southern California weather . . . need I say more?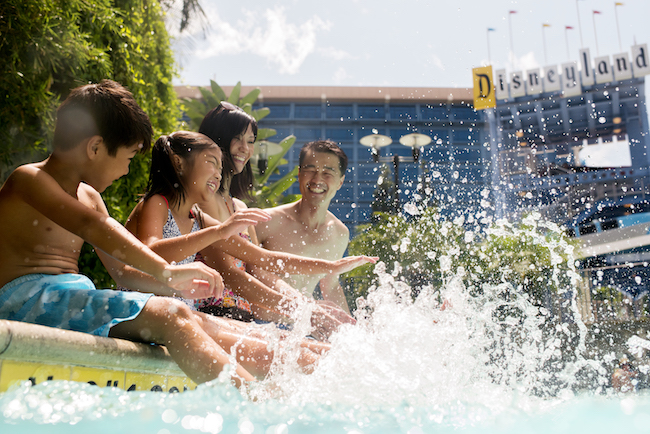 #4 Incredible Shows and Fireworks
Nighttime shows at Disneyland Resort are remarkable. Nostalgic fireworks at Disneyland Park and Fantasmic are hands down Disney's best. Add to that World of Color at Disney California Adventure Park and you have the makings of sheer magic.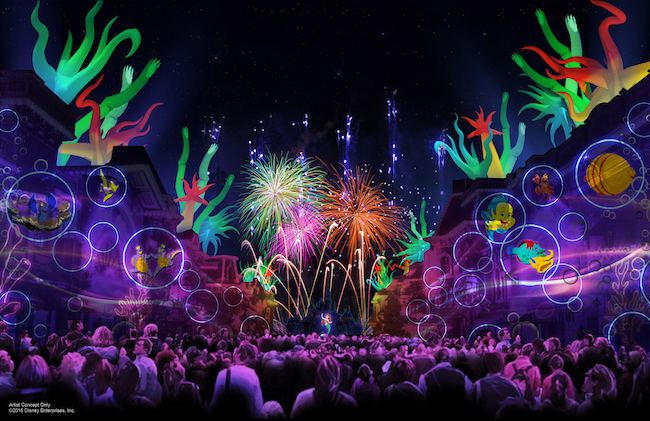 #5 Dining on a Whim
You know the routine at Walt Disney World Resort . . . up at 7 a.m. Eastern Time exactly 180 days prior to arrival if you want to nab some of the top dining spots such as Be Our Guest, Cinderella's Royal Table, California Grill, etc. Not the case at Disneyland Resort where even the best restaurants can usually be had at the last minute with maybe the exception being Plaza Inn character breakfast at Disneyland Park. In fact, dining can't even be reserved until 60 days prior. It's a much, much less stressful system.
So think about visiting Disneyland Resort soon. It's truly is "The Happiest Place on Earth".
Let Us Help You in Planning an Extraordinary Luxury Disney Vacation!
Our expert Glass Slipper Concierge® travel advisors' unrivaled knowledge of Disney Destinations can only be matched by their passion for delivering white-glove service. We're committed to personalizing a completely unique, luxury Disney vacation experience that surpasses every expectation for each of our clients. Please submit an online consultation request to begin.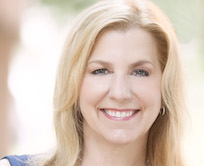 Cara Goldsbury is the author of The Luxury Guide to Disney Vacations and The Luxury Guide to Walt Disney World Resort. She is Chief Executive Concierge at Glass Slipper Concierge®, a travel agency specializing in selling Disney vacations, and has appeared as a leading Disney expert on two Travel Channel specials, Disney Splurge! and Disney Royalty. She has also been cited numerous times in national news articles, in such notable publications as Forbes Traveler, as an expert on the Walt Disney World® Resort
Comments
There are no comments for this entry yet. Be the first!
Leave a Comment