Blog
The Queuing of Disney
Author: Duane Whitman | Comments: 0 | Categories: WALT DISNEY WORLD®
One of my least favorite things to do in a theme park is wait in line. Conversely, one of my favorite things to do is … wait in line, but with one reservation. That line has to be in a Walt Disney World® Resort theme park, especially with recent changes and ones that are coming soon.
Walt Disney World Resort Imagineers have been working around the clock to make waiting in line ~ which they refer to as queue times ~ entertaining for guests of all ages. Here are a few of their recent changes:
At the entrance to the Magic Kingdom® Park Haunted Mansion® Attraction, where you used to just stand and wait while admiring the ghoulish scenery, guests can now create spooky music by touching musical instruments and see bubbles come out of a sea captain's tomb while the long-deceased captain sings from beyond the grave. Just inside, guests can discover their poetic sides by helping a ghostly poet complete his unfinished poem.
At the recently redesigned entrance to the Many Adventures of Winnie the Pooh, more fun awaits. Children (of all ages) can push buttons and pull ropes that make images of Pooh and friends appear on demand.
Dumbo the Flying Elephant®, one of Walt Disney World Resort's most popular rides, which used to be just behind Cinderella castle, is now two rides, relocated in Storybook Circus in the Magic Kingdom's New Fantasyland™ expansion. Instead of standing in line, guests have the opportunity to sit or play myriad games inside a circus tent until pagers signal that it's time for their ride.
At the brand new Under the Sea ~ Journey of the Little Mermaid in New Fantasyland, instead of standing in line whistling a merry tune, guests can amuse themselves by directing animated crabs to pick up and store seashells and other seaside objects before entering Ariel's whole new magical world.
Coming soon to Big Thunder Mountain Railroad® Attraction, instead of watching people meander through roped lines, guests will be able to push a plunger and set off a "dynamite" explosion and look down the mine shaft and see "miners" working before boarding their mine car for a swooping, diving ride through and around the diamond-sprinkled mountain.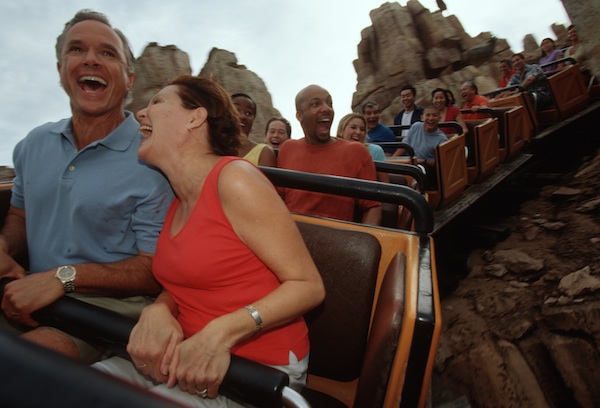 Outside of the Magic Kingdom, in EPCOT®, at the recently redesigned Test Track® Presented by Chevrolet, guests are in for a whole new experience starting right with the queue, where they can design their own futuristic car, hop aboard, and at the finish line see how their design held up through the tests.
More new attractions are being Imagineered and coming soon throughout Walt Disney World ~ and the fun begins as you enter the queue!
Duane Whitman is a Glass Slipper Concierge Travel Planner with more than 30 years experience planning Disney vacations. He'll be happy to answer questions and help you plan your next magical vacation. Contact him at .(JavaScript must be enabled to view this email address) or by calling 302-448-1534.
Comments
There are no comments for this entry yet. Be the first!
Leave a Comment