Blog
The Dining Room at Wolfgang Puck Grand Cafe
Author: Cara Goldsbury | Comments: 0 | Categories: DISNEY DINING REVIEWS, WALT DISNEY WORLD®
At Disney Springs the most upscale dining choice comes with great food and lovely views of the lake and the surrounding complex. Located upstairs in a four-restaurant complex, a quiet, hushed atmosphere prevails, much different that its downstairs sister café although some of the same menu items are to be found at both restaurants including Wolfgang Puck's famous smoked salmon pizza and butternut squash soup.

Dive into the divine, creamy oyster chowder, super smoky with bacon and Pernod, swimming with cubes of potatoes and giant, plump oysters, all topped with a hefty sprinkling of herbs; rich, but not overwhelming and quite the pleaser.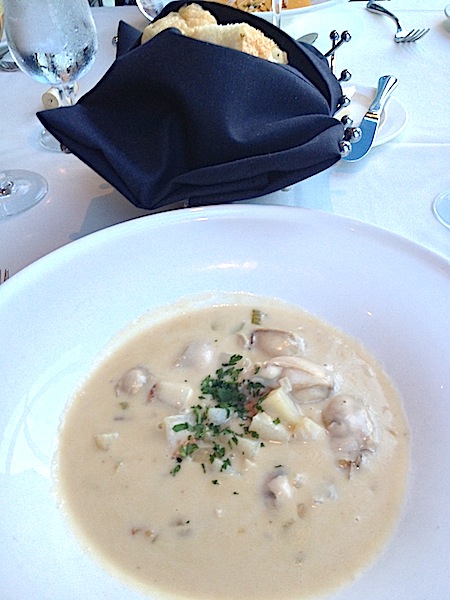 Long on the menu here is the organic baby beet and arugula salad adorned with Humboldt Fog goat cheese and crunchy toasted pistachios, the pistachios being the icing on the cake so to speak, drizzled with a light and tasty vinaigrette.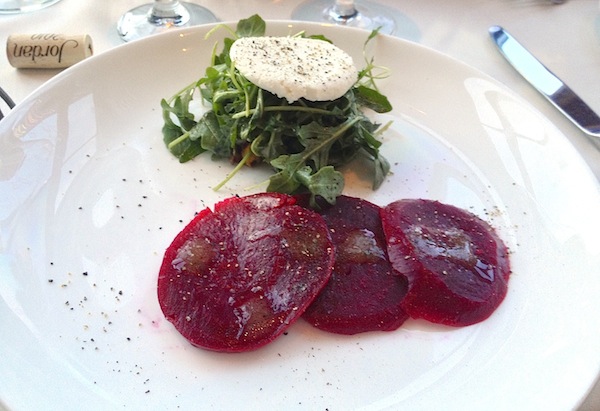 Nicely seared to a golden brown the firm, plump scallops come with an Asian slant and a bit of spice, with zingy roasted and charred eggplant and a smidgen of Thai coconut broth.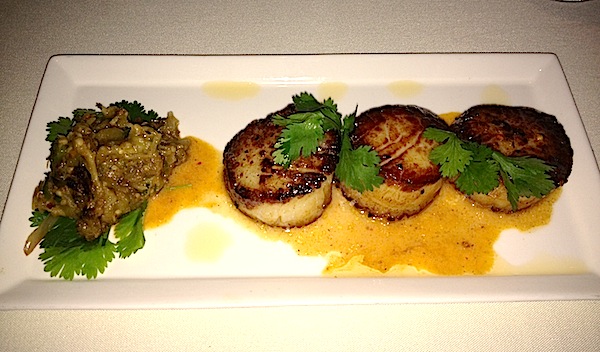 Now if you choose the butternut squash soup think about saving it for dessert, so rich and sweet it is with cinnamon and, believe it or not, a swirl of maple syrup and brown sugar (forget that it more than likely also has a quart of cream in each and every bowl).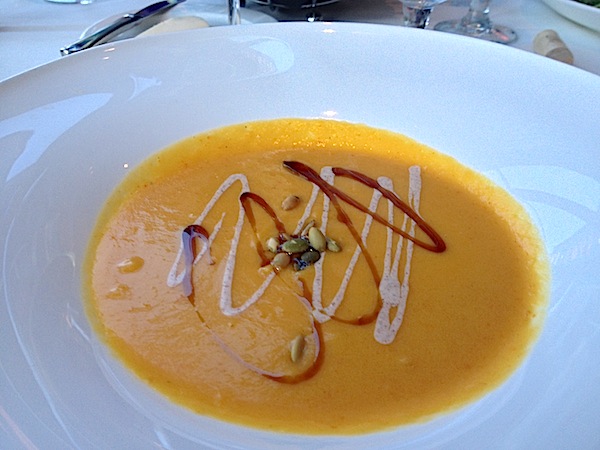 A filet mignon arrived overcooked, was promptly returned, and arrived at the correct temperature the second go-round. While it was made ever tastier if not a bit overpowering with its port wine reduction, it didn't light a candle to the best garlic mashed potatoes on the planet.
A hickory smoked pork chop was made savory with a bourbon honey mustard glaze, but again, it was somewhat over-cooked making it drier than necessary although an accompanying sweet potato puree was a perfect match with only a mere hint of sweetness.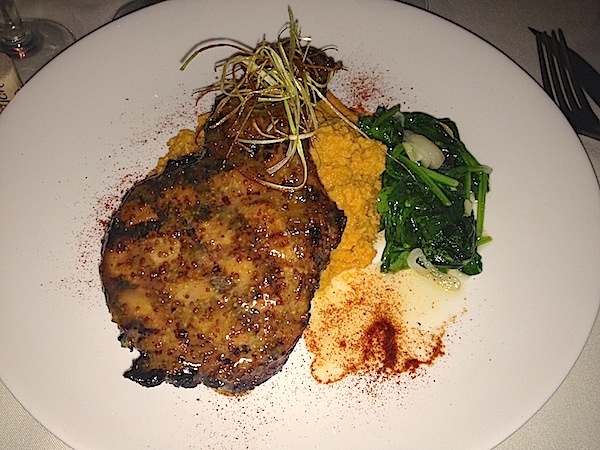 While a bit passé, the warm lava cake served with a scoop of vanilla ice cream and a dollop of fresh cream is the favored dessert in my opinion, even though the somewhat cloying carrot cake, whose claim to fame is batter that has been stirred for an hour before baking, is what is touted as the restaurant's signature dessert.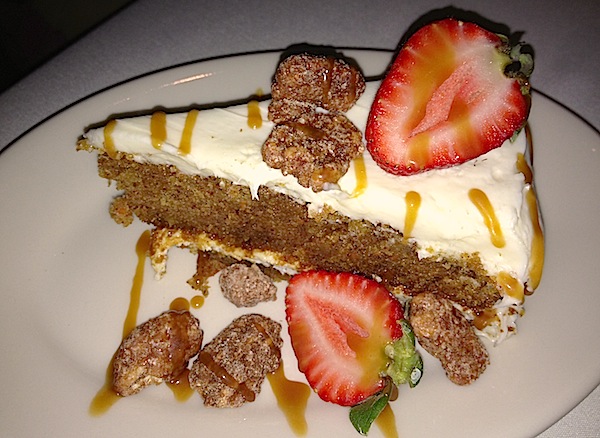 If you are wanting something a bit more luxurious to combine with a night at Downtown Disney, The Dining Room certainly fits the bill.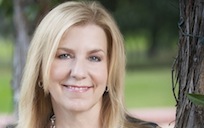 Cara Goldsbury is the author of The Luxury Guide to Walt Disney World® Resort. She is Chief Executive Concierge at Glass Slipper Concierge and has appeared as a leading Disney expert on two Travel Channel specials, Disney Splurge! and Disney Royalty. She has also been cited numerous times in national news articles, in such notable publications as Forbes Traveler, as an expert on the Walt Disney World® Resort.
Comments
There are no comments for this entry yet. Be the first!
Leave a Comment