Blog
Shop the United Kingdom – at Epcot®!
Author: Cara Goldsbury | Comments: 12 | Categories: WALT DISNEY WORLD®
Some of the most interesting merchandise at Walt Disney World® Resort can be found at Epcot® in World Showcase. So who doesn't love jolly old England, the land of The Beatles, Downton Abbey, and afternoon tea?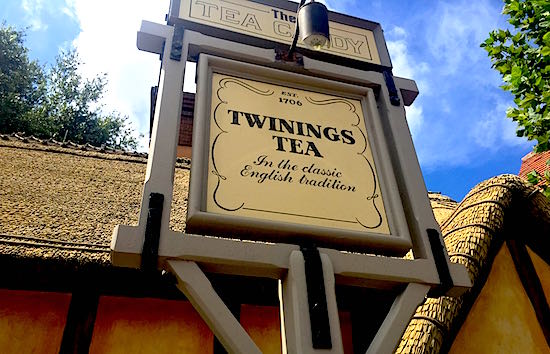 Twinings Tea shop is easy to spot as you arrive in the United Kingdom pavilion in Epcot – just look for the charming thatch roof, just what you dream of when you think of England and the Cotswolds. The best find here being the James Sadler teapots from Staffordshire, each reminiscent of a famous sight in London—Tower of London, Big Ben, Picadilly—or choose one from the darling English Cottage series.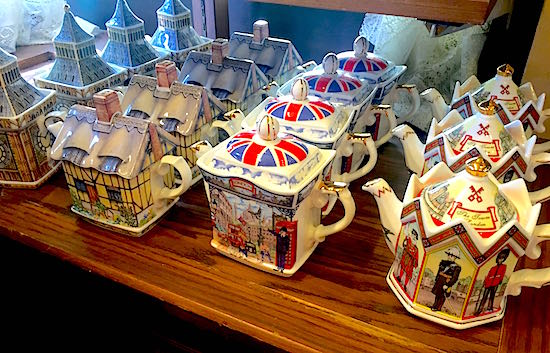 Or Disney fans might perhaps rather have something with an Alice in Wonderland theme.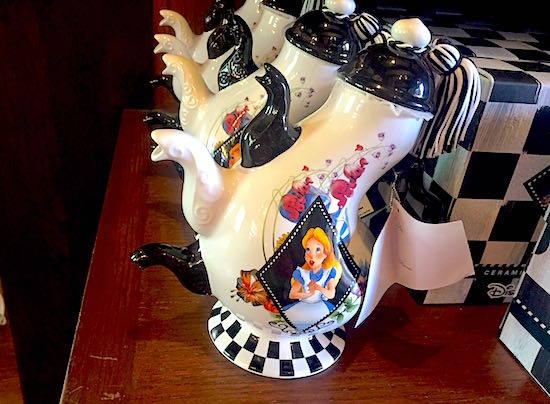 Cashmere and lambswool scarves and serapes from Lochcarron of Scotland, the world's leading manufacturer of tartan, can be found in the corner shop at Lords and Ladies.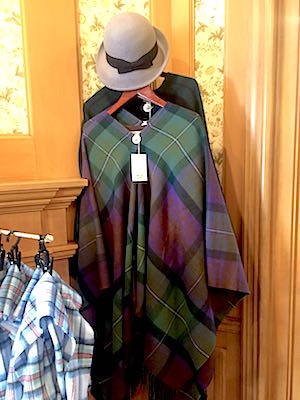 Those of us of a certain age can never forget Yardley of London soaps and lotions.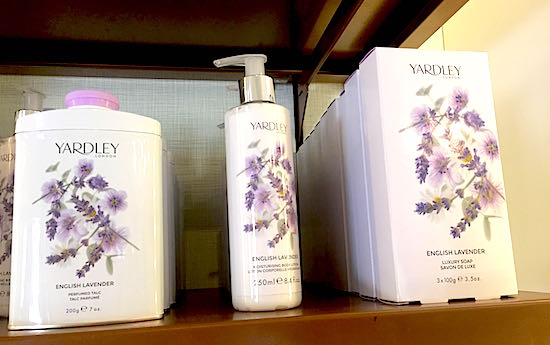 Or for Downton Abbey fans, a fun assortment of souvenir choices in the form of t-shirts, throw pillows, aprons, shopping bags, and tea towels.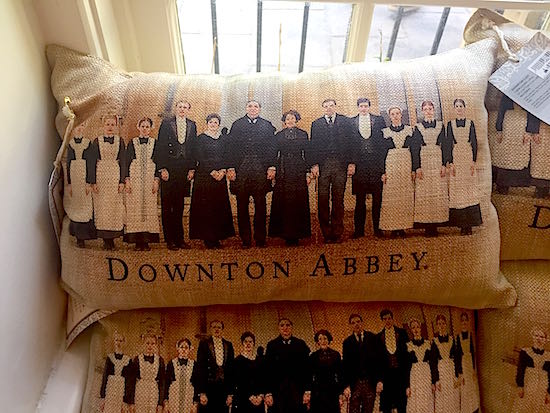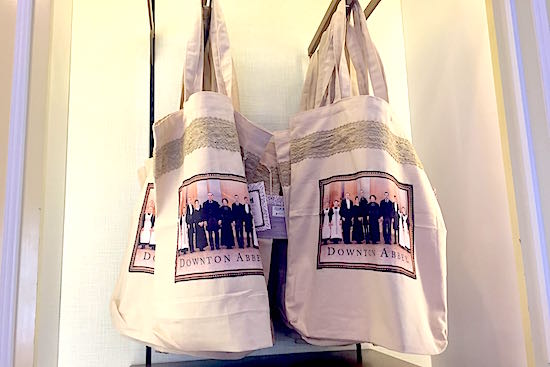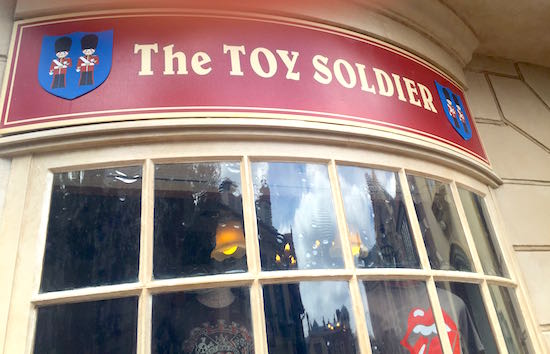 Across the street is The Toy Soldier where those that remember the British Invasion will love the plethora of Beatles and Rolling Stones merchandise, my favorites being the t-shirts and lunchboxes.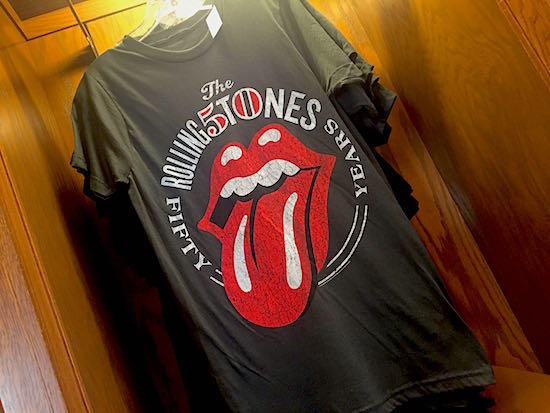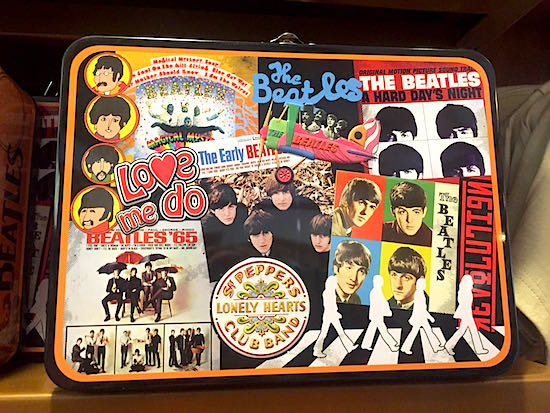 Next-door at Crown and Crest, Guinness fans will want to pick up a beer glass or mug.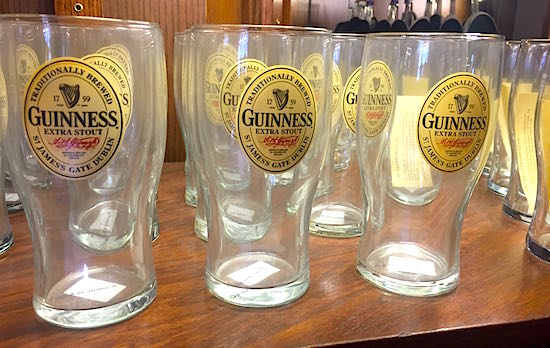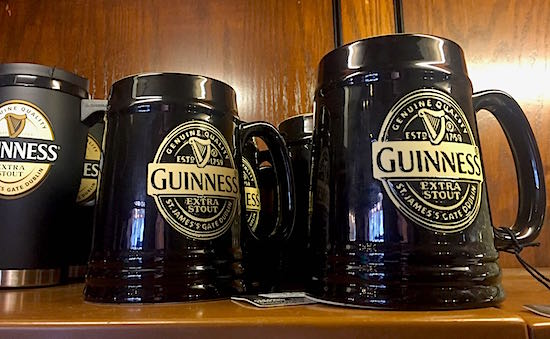 Those that love football (or as we in the U.S. call it, "soccer") will want to choose something from their favorite team.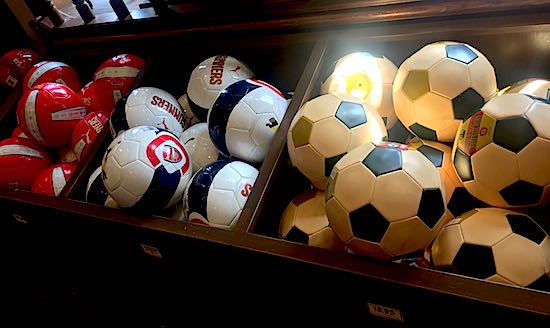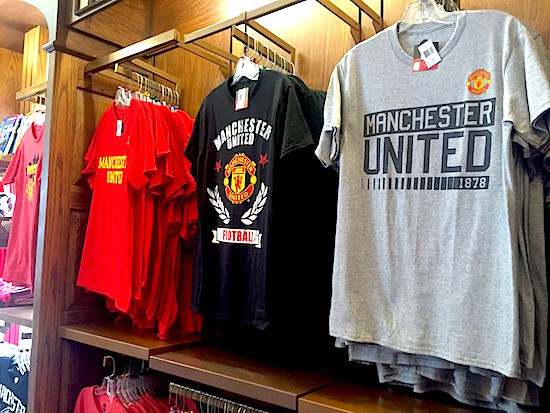 And we mustn't forget the golfers who can choose from St. Andrews Old Course clothing.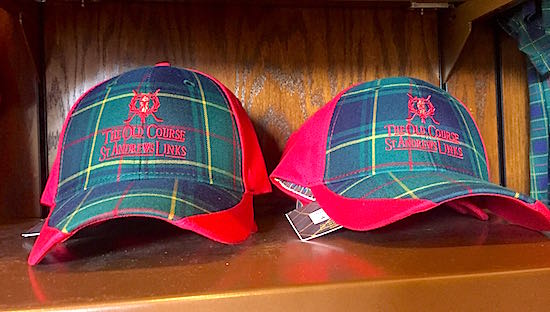 This, along with swords and family crests round out perhaps the most interesting shopping in this British neighborhood.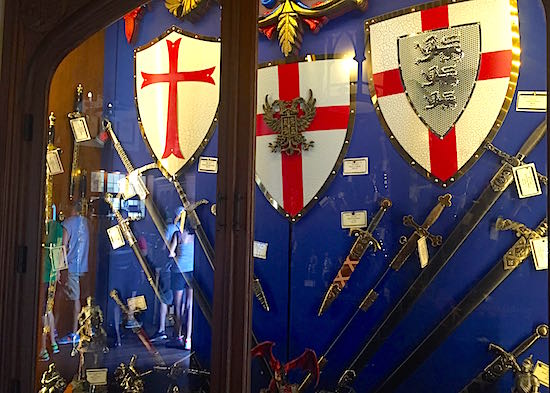 Let Us Help You in Planning an Extraordinary Luxury Disney Vacation!
Our expert Glass Slipper Concierge® travel advisors' unrivaled knowledge of Disney Destinations can only be matched by their passion for delivering white-glove service. We're committed to personalizing a completely unique, luxury Disney vacation experience that surpasses every expectation for each of our clients. Please submit an online consultation request to begin.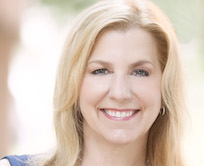 Cara Goldsbury is the author of The Luxury Guide to Disney Vacations and The Luxury Guide to Walt Disney World Resort. She is Chief Executive Concierge at Glass Slipper Concierge®, a travel agency specializing in selling Disney vacations, and has appeared as a leading Disney expert on two Travel Channel specials, Disney Splurge! and Disney Royalty. She has also been cited numerous times in national news articles, in such notable publications as Forbes Traveler, as an expert on the Walt Disney World® Resort
Comments
Posted on Apr 24 by

.(JavaScript must be enabled to view this email address)

:
Is there a way or shop the United Kingdom store from home?
Posted on Apr 24 by

.(JavaScript must be enabled to view this email address)

:
I would try downloading the Disney Theme Park Merchandise app here
https://disneyworld.disney.go.com/guest-services/shop-disney-parks-mobile-app/
With it you might be able to find what you are looking for in UK Epcot merchandise and have it shipped to your home.
Hope this helps!
Cara
Posted on Jul 04 by

.(JavaScript must be enabled to view this email address)

:
Does the Twinings tea shop sell Lady Grey tea and how much is it. Thank you
Posted on Jul 05 by

.(JavaScript must be enabled to view this email address)

:
I don't the answer to that Joyce. I would imagine they do carry it, but no idea of the cost. Sorry not to be of more help.
Posted on Mar 21 by

.(JavaScript must be enabled to view this email address)

:
Good Morning,
I went to disney last year and i bought a silver ring and i lost it and was just curious if you guys would be willing to send me one? I really loved that ring. Please let me know. Thnak you and have a nice day.
Posted on Mar 21 by

.(JavaScript must be enabled to view this email address)

:
We are not Disney so cannot ship that to you. You might want to check the Shop Disney website at https://www.shopdisney.com/parks and see if they offer what you are looking for. Or call or email Disney Merchandise Guest services at 877-560-6477 or .(JavaScript must be enabled to view this email address)
Hope this helps.
Posted on May 21 by

.(JavaScript must be enabled to view this email address)

:
I need to replace a hoodie I got at Crown & Crest.Can I do that online?
Posted on May 22 by

.(JavaScript must be enabled to view this email address)

:
Hi Peggy. Not really sure exactly what you can fine, but again, call or email Disney Merchandise Guest services at 877-560-6477 or .(JavaScript must be enabled to view this email address).
Posted on Aug 30 by

.(JavaScript must be enabled to view this email address)

:
I'm looking for the cork mats with a fox hunt scene with a red border that are put under drinks to protect tables. I have about 30 placemats that came from one of the Disney gift shops and would like to match them.
Posted on Jun 18 by

.(JavaScript must be enabled to view this email address)

:
I would like to know how I can buy from the Tea Shop in Epcot from home I forgot to get something when I was there
Posted on Jun 18 by

.(JavaScript must be enabled to view this email address)

:
Hello Judith. The only place that you might be able to find what you are looking for in the way of Disney merchandise is at https://www.shopdisney.com. Give it a try.
Posted on Dec 20 by

.(JavaScript must be enabled to view this email address)

:
Does any shops at Epcot in United Kingdom carry any Mary Poppins clothing.
Leave a Comment