Blog
Running Around the World
Author: Megan Biller and Krista Albrecht | Comments: 1 | Categories: runDisney, WALT DISNEY WORLD®
Imagine a family vacation where you can combine the magic of Disney with a health and fitness goal. This is exactly what runDisney offers!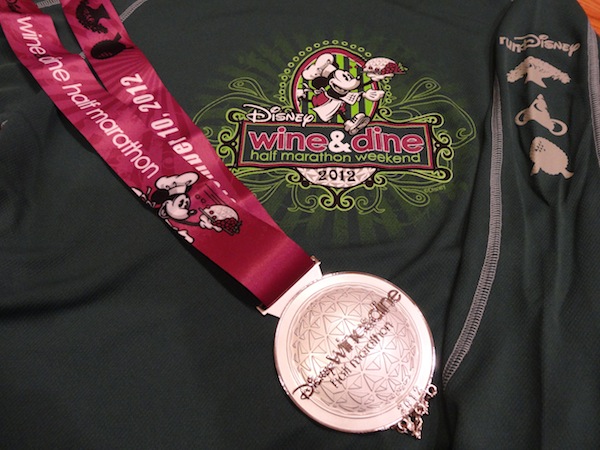 From a Diaper Dash for the smallest of athletes to a multi-day 39.3-mile running event known as the Goofy's Race and a Half Challenge, there truly is something for everyone. Even friends and family can spectate and get in on the fun. The Disney magic is experienced throughout the weekend as each runner is celebrated, from the first finisher to the last, along with every runner in between.
This past weekend was the final runDisney event for 2012 – the Wine & Dine Half Marathon Weekend – which took place during the last weekend of the Food & Wine Festival. Throughout the weekend runDisney offered a race for every member of the family.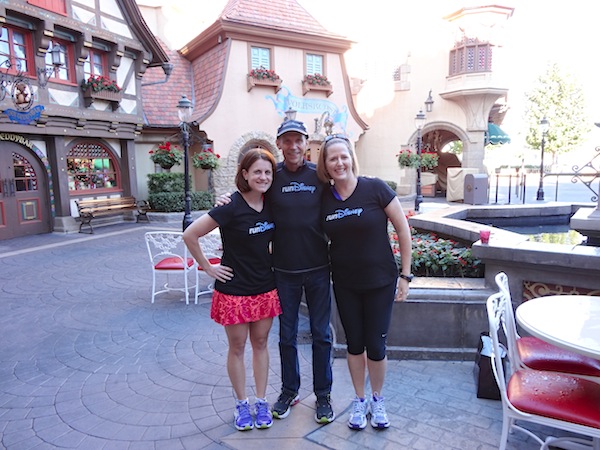 The weekend began with Mickey's Jingle Jungle 5K, a 3.1-mile fun run that took runners of every age through Animal Kingdom. Beginning in the early morning hours before park opening, runners experienced character photo opportunities throughout the park and a medal at the finish line. This fun run was truly enjoyed by all who participated.
Immediately following the 5K were the Kids Races! There was a Diaper Dash as well as various short dash races for younger runners. For kids wanting more of a challenge, the Mickey Mile was a great opportunity to go the distance! Every child received a medal for participating which created a magical moment for everyone to enjoy.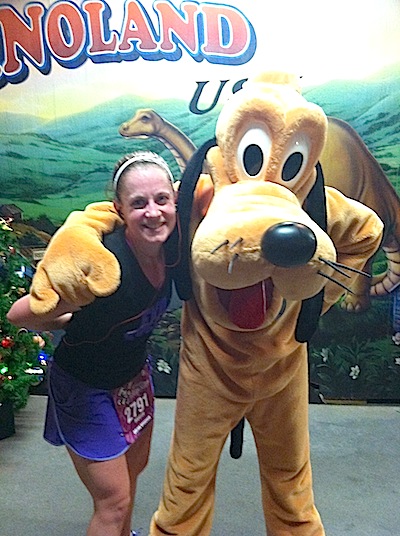 The weekend concluded with the Wine & Dine Half Marathon. Starting at 10 PM, runners took on 13.1 miles through Animal Kingdom, Hollywood Studios, and ending in Epcot. With many character stops and fun surprises along the way, there were smiles all along the course. The reward for completing the race was the Finish Line party where all half marathon participants were able to enjoy attractions and the Food & Wine Festival in Epcot until 4 AM!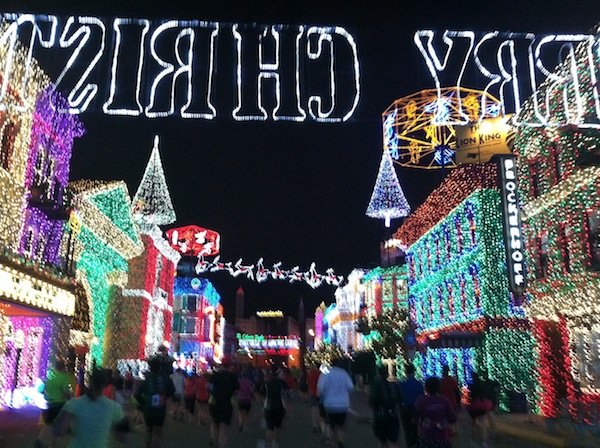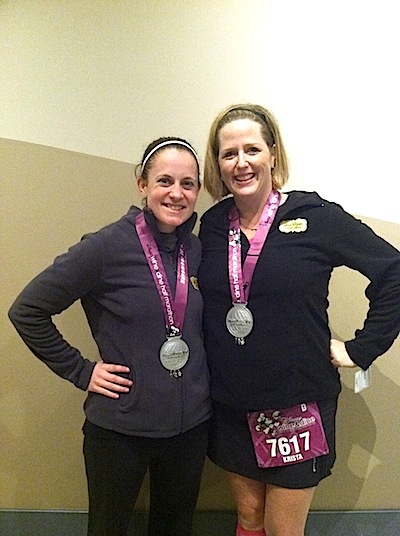 There are multiple runDisney events throughout the year so start planning your active family vacation now! Magical Miles: The Runner's Guide to Walt Disney World is a guide book that can help your family plan your runDisney event for 2013! Visit RunnersGuideToWDW.com for more information!
Comments
Posted on Dec 21 by .(JavaScript must be enabled to view this email address):
It's fun, but it didn't live up to my expectations. It's just like Buzz Lightyear, but it's 4D instaed of real. It kind of got old after a while. Plus, it probably didn't help that I waited in a line for over an hour for this ride. Don't get me wrong, I liked it and I thought it was fun, but it wasn't as great as I thought it would be. I don't recommend waiting on an extra-long line for it. The waittimes are usually around 100 minutes. But if you go early enough (during the Early Extra Magic Hours), you will probably get on it easily. I know it's not my favorite ride, but I don't think you should miss it. I think you should at least try it once!Hope this helps!
Leave a Comment