Blog
Hawaiian Indulgence Disney Style
Author: Cara Goldsbury | Comments: 0 | Categories: AULANI VACATION PLANNING
I've been to many spas in my lifetime, but Laniwai – A Disney Spa at Aulani, A Disney Resort & Spa is one of the very best. Designed by Disney Imagineers, the theme is all about water. You'll find something here for the entire family with fifteen treatment rooms and 18,000 square feet, soothing Hawaiian music, and an absolutely incredible atmosphere. Pick from a basket of smooth stones to choose your treatment theme; mine was pono which means "balance," and balanced I surely felt at the completion of my stay here.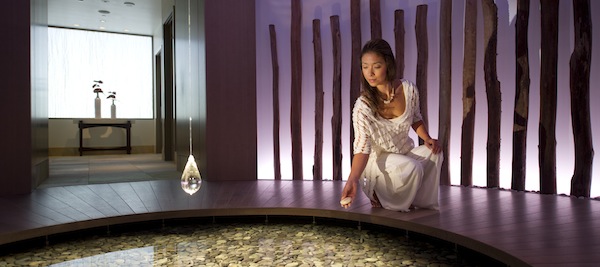 Plan to spend additional time at the spa's 5,000 square foot coed hydrotherapy garden, Kula Wai (the only outdoor one in Oahu). Kula Wai is included in all treatments and can also be booked independently. There are six soothing "waterfall" rain showers, each quite distinctive, as well as a hot whirlpool tub, a cold plunge pool, and heated mineral baths accompanied by, in true Disney fashion, sounds of the rainforest. Take off your shoes and walk along the reflexology pathway (it takes some getting use to). Then on your way in for your treatment stop at the Pulu Bar, a mixology station where you can create your perfect body scrub to use in the spa or back in your room.
Try the signature Lomilomi Massage, a healing treatment featuring warm river stones and pressure point "lomi lomi" sticks made from guava trees. Or the Thai massage, performed on a futon wearing loose clothing where deep stretch is accompanied by meridian point acupressure, a super stress reliever. Couples can even enjoy their own suite with one of three offered couples treatments: Honi Honi "Sealed with a Kiss" Duet which begins with each receiving a Lomilomi Massage followed by a tropical body butter "kiss"; Ohia Legua "Love Story," a couple's blended exfoliation then a Lomilomi Massage followed by tropical body butter "kisses"; or the Pili Aloha "Loving Companionship", a duet body exfoliation, couples massage, and facial of your choice in your private suite.
Teenagers will love their own dedicated spa area, Painted Sky, with special treatments for ages 13 through 17. More like a teen club this is not only a special gathering place where teens can hang out and surf the net, they can also add in a variety of spa treatments such as 25-minute massages (done open-air and fully clothed), facials, makeup consultation, mani/pedi, even temporary tattoos. Each treatment comes with a trip to the frozen yogurt bar and your choice of a variety of toppings (also available separately). Special fitness activities for teens-only include a Teen Beach Body Boot Camp and Teen Pump It Up. Open noon until 8 p.m.
There's even The Ohana, a family villa where up to six family members of ages five and up can relax together, trading off for treatments on three massage beds while the others wait in the private outdoor relaxation area enjoying light snacks. Those with infants (one-year-old and under) might consider The Makana where one parent enjoys a treatment while the other learns the art of baby massage.
Children under age 12 can enjoy their versions of hairstyling, shimmer makeup, mani/pedi, even a Warrior Package for boys with hair, tattoo, and hook necklace in the spa salon. Or little ones will love the Keiki Wahine Experience (ages 3 and older) with a transformation into a hula dancer with a Minnie Me mani/pedi, hair styled and sprinkled with pixie dust, makeup, and Keiki aloha clothing.
The spa's small retail shop sells Priori, Primavera, Malie Organics, and Laniwai products along with Beautifully Disney Cosmetics. And the salon offers haircuts, highlights, and styling, makeup, waxing, manicure, pedicure, skin care and boosters (LED light therapy, exfoliation), and shaves. Excellent locker rooms include a steam and sauna and a gorgeous relaxation room with cushy chairs and snacks of healthy mini muffins and fruit. Open daily 8 a.m. to 8 p.m.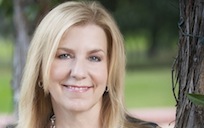 Cara Goldsbury is the author of The Luxury Guide to Disney Vacations. She is Chief Executive Concierge at Glass Slipper Concierge and has appeared as a leading Disney expert on two Travel Channel specials, Disney Splurge! and Disney Royalty. She has also been cited numerous times in national news articles, in such notable publications as Forbes Traveler, as an expert on the Walt Disney World® Resort.
Comments
There are no comments for this entry yet. Be the first!
Leave a Comment