Blog
Victorian Charm in Disney's Boardwalk Inn's Sonora Suite
Author: Cara Goldsbury | Comments: 0 | Categories: WALT DISNEY WORLD® , WALT DISNEY WORLD® HOTELS, WALT DISNEY WORLD® SUITES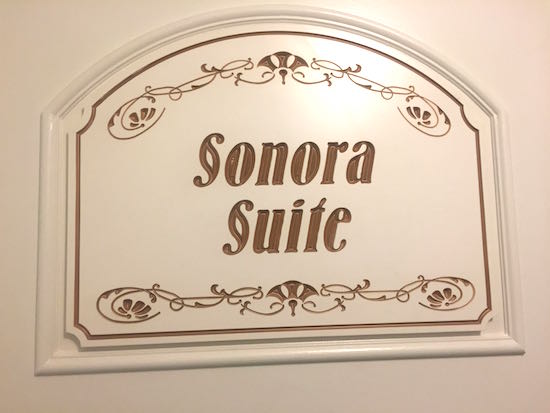 Disney's Boardwalk Inn's Vice Presidential Sonora Suite offers a pleasing Victorian-style charm in its 1,744 square feet.
Enter the living room from a columned hallway where an area rug sits atop light wood flooring and the décor consists of an olive green sofa accented with touches of magenta in its throw pillows, two tufted easy chairs in a butterscotch palette, and oval coffee table. Behind the sofa sits a desk, and over a dark wood bureau is a giant-size, wall-mounted TV.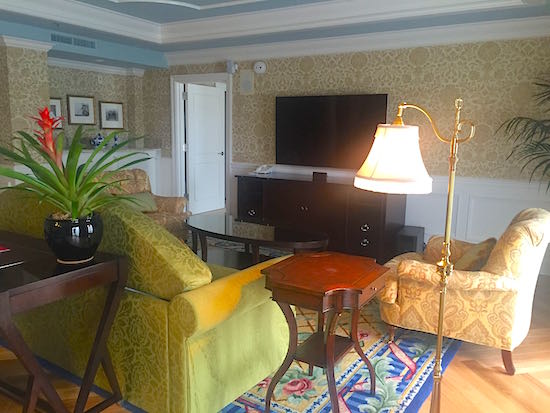 A muraled screen decorates the dining room whose eight-person table is surrounded by sea blue upholstered chairs. Off the entry are a service kitchen on one side and a marble half bath on the other. A shallow balcony runs the length of the suite.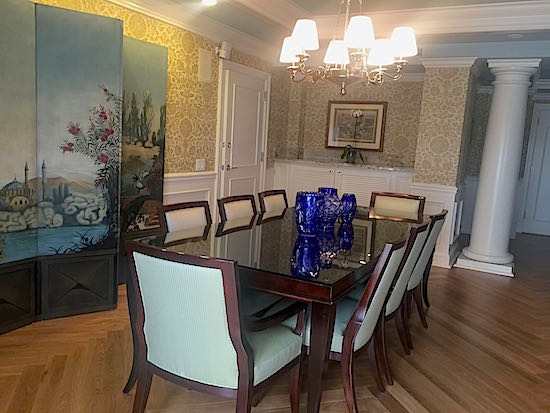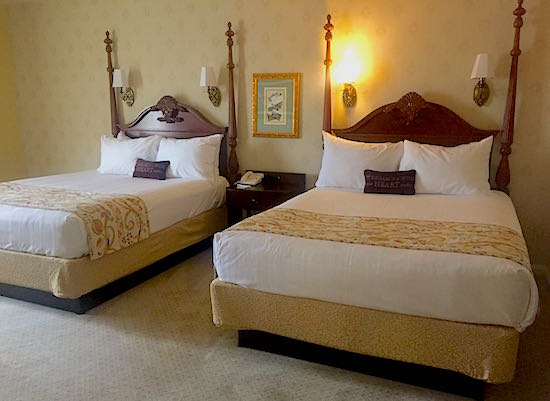 On one side of the living area is an upgraded standard-size guest room with two, 2-poster queen beds and a bath; on the other side is the master bedroom featuring a cherry wood king-size bed sitting high off the floor, bureau with TV, and heavy gold drapery.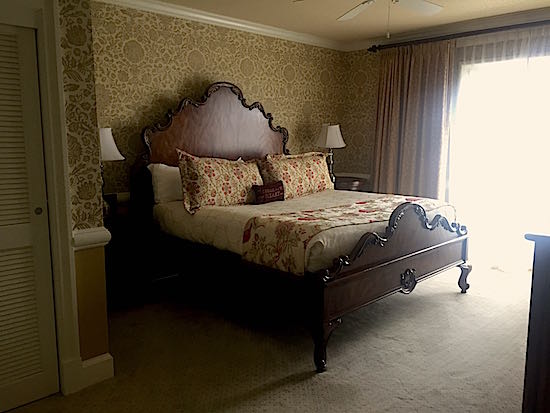 The marble and granite master bathroom comes with double sink, separate shower, oversized tub, and separate commode area, all highlighted with lovely mosaic tile flooring.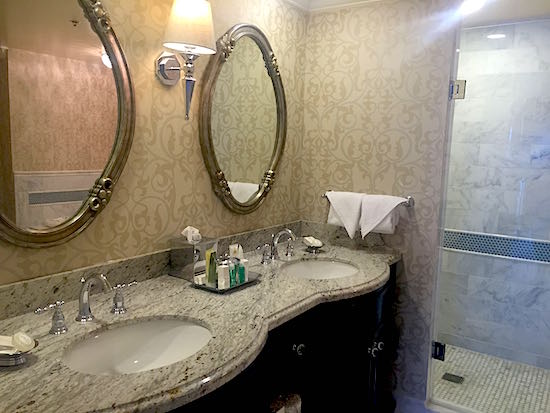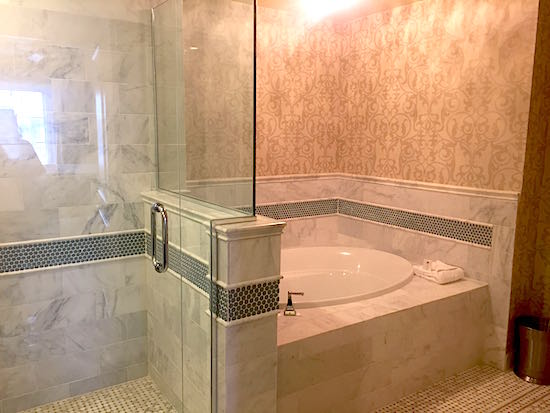 Throughout the suite is Victorian-style neutral floral wallpaper, something that may not be to everyone's taste, but the outstanding view from the balcony is an all-encompassing panorama of Crescent Lake.
I do like the story behind the suite's name: Sonora Carver was a woman who had a diving-horse act in the 1920s at the Atlantic City Boardwalk, plunging 40 feet on the back of a horse to land in a tank of water.
Let Us Help You in Planning an Extraordinary Luxury Disney Vacation!
Our expert Glass Slipper Concierge® travel advisors' unrivaled knowledge of Disney Destinations can only be matched by their passion for delivering white-glove service. We're committed to personalizing a completely unique, luxury Disney vacation experience that surpasses every expectation for each of our clients. Please submit an online consultation request to begin.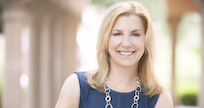 Cara Goldsbury is the author of The Luxury Guide to Disney Vacations and The Luxury Guide to Walt Disney World Resort. She is Chief Executive Concierge at Glass Slipper Concierge®, a travel agency specializing in selling Disney vacations, and has appeared as a leading Disney expert on two Travel Channel specials, Disney Splurge! and Disney Royalty. She has also been cited numerous times in national news articles, in such notable publications as Forbes Traveler, as an expert on the Walt Disney World® Resort.
Comments
There are no comments for this entry yet. Be the first!
Leave a Comment