Blog
Dine With the Disney Princesses
Author: Cara Goldsbury | Comments: 0 | Categories: DISNEY DINING REVIEWS, DISNEYLAND® RESORT
If you're keen on dining with the princesses at Disneyland® Resort then this is the place! A cute and sassy Ariel is the star (in fact, you'll meet her for a photo op at the entry) in this light-filled restaurant featuring an under-the-sea theme and views of Paradise Pier. At breakfast and lunch only, an assembly of Disney princesses mingle with diners, pose for photos, and sign autograph books for the little ones while music from The Little Mermaid plays in the background.
Lunch and dinner are three-course, prix fixe meals beginning with pull-apart sourdough bread and a tasty, family style antipasto tower and green salad followed by your choice of an entrée. A chicken breast meal, airplane-style cut with the drumette attached, is not only crispy skinned and golden brown but also tender and juicy with a light and creamy pineapple chutney, a side of vegetable medley, and memorable cheddar mashed potatoes.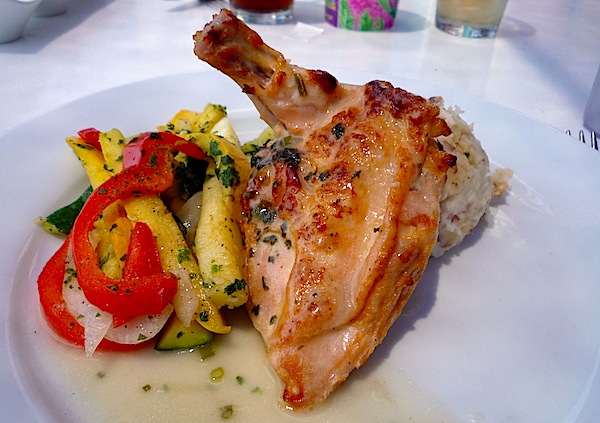 The pasta choice, while a bit too al dente, is tasty with Italian sausage and a rich ragù sauce. Perhaps the best option is the simply prepared, ever-changing sustainable fish, nicely grilled and served with pineapple chutney, wild rice, and grilled asparagus.
Dessert is where this meal falls flat with a family-style platter filled with gooey, neon-colored cupcakes, M&M's-studded cookies, a too-sweet white chocolate conch shell, and an overly dense chocolate cake.
CARA'S TIP: There's outdoor seating if you so desire with fantastic views of Paradise Pier. For those dining in the evening hours a World of Color Dinner Packages can be purchased including dinner and a ticket to a reserved viewing area for the show. Book your meal about two and a half hours prior to show time in order to finish dinner and still arrive in time for a good viewing spot.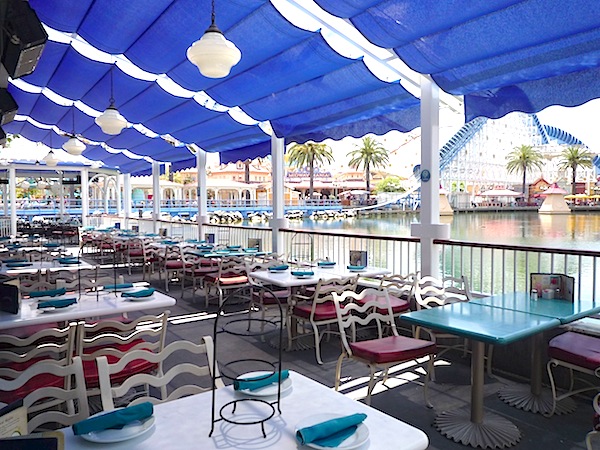 Upstairs is the open-air Cove Bar with great views of the World of Color show ($10 cover charge), fun cocktails, and tasty appetizers such as fish tacos, lobster nachos, spinach and artichoke dip, buffalo wings, citrus-marinated shrimp cocktail, tri-tip sliders, and barbecue chicken pizza. But take note that you'll need to show up mighty early for a seat to the show.
Let Us Help You in Planning an Extraordinary Luxury Disney Vacation!
Our expert Glass Slipper Concierge® travel advisors' unrivaled knowledge of Disney Destinations can only be matched by their passion for delivering white-glove service. We're committed to personalizing a completely unique, luxury Disney vacation experience that surpasses every expectation for each of our clients. Please submit an online consultation request to begin.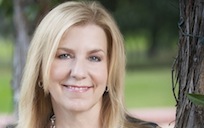 Cara Goldsbury is the author of The Luxury Guide to Disney Vacations and The Luxury Guide to Walt Disney World Resort. She is Chief Executive Concierge at Glass Slipper Concierge® and has appeared as a leading Disney expert on two Travel Channel specials, Disney Splurge! and Disney Royalty. She has also been cited numerous times in national news articles, in such notable publications as Forbes Traveler, as an expert on the Walt Disney World® Resort.
Comments
There are no comments for this entry yet. Be the first!
Leave a Comment