Blog
Choosing Adventures by Disney®
Author: Megan Biller | Comments: 0 | Categories: ADVENTURES BY DISNEY®
Traveling has always been in my blood. From a young age my parents would take us on road trips – anywhere from a few hours to a few states from home. This has continued as I have traveled to places across the United States with my husband.
Yet there has always been a tug for an international trip. There is plenty to explore in our own backyard, and I still plan to explore as much of it as possible. However, I have also dreamt of visiting the places you see in photos – the Eiffel Tower, the Leaning Tower of Pisa, the Colosseum, the Opera House and much more.
When the opportunity arose to run the inaugural Disneyland Paris Half Marathon, I knew it was my chance to go on a wonderful adventure in Europe. Since it would be a trip with my mom, I wanted to ensure we were able to see everything we wanted, while also feeling secure as tourists. Without hesitation, the first website I researched was Adventures by Disney®.
Adventures by Disney allows families to experience fabulous destinations with the magical Disney Difference. Each tour includes two Disney-trained Adventure Guides who are experts in the locations you visit. They make sure that everything is taken care of, from your luggage to access to exclusive locations.
As part of our adventure, we will be visiting London and Paris through Adventures by Disney before running the race. We both had a few items on our "must-do" list, and as usual, Disney is delivering. Throughout our 8 day adventure, we will:
- Ride in an iconic red double-decker bus
- Visit Westminster Abbey and Buckingham Palace
- Participate in a high-speed private boat ride on the River Thames
- Visit the Windsor Castle
- Learn how to make scones
- Take aim during an archery lesson in the English countryside
- Walk along the Tower of London and meet the famous Beefeater guards
- Ride the train under the English Channel
- Journey to the top of the Eiffel Tower
- Visit Notre Dame Cathedral and the Louvre Museum
- Pedal our bikes through the streets of Versailles
Along with these fantastic experiences, we will also be staying in beautiful accommodations while in London and Paris. There are also many meals to enjoy, from a pub in London to a farewell dinner in Paris.
There is no better way I can think of to experience my first international trip and I look forward to many more!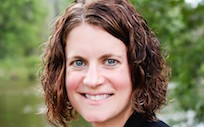 Megan Biller designs dream vacations aboard Disney Cruise Line and through Adventures by Disney® as a travel planner with Glass Slipper Concierge®. She is the author of Magical Miles: The Runners Guide to Walt Disney World, a tour book devoted to planning your runDisney vacation.
Comments
There are no comments for this entry yet. Be the first!
Leave a Comment