Blog
Beachside Dining Hawaiian Style
Author: Cara Goldsbury | Comments: 0 | Categories: AULANI VACATION PLANNING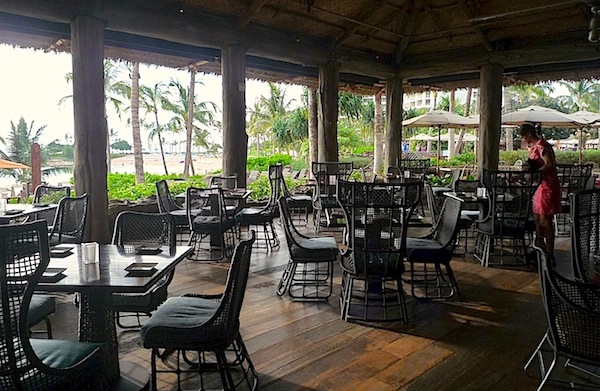 At Aulani, A Disney Resort & Spa's premier beachside restaurant, 'Ama 'Ama, are three open-air dining areas, each representing Uncle's fishing shack in various stages of add-ons. Ocean breezes and sunsets views are at a premium, so plan to arrive in time to enjoy the sun sinking into the sea with music from Off the Hook next-door adding to the ambience. Inventive entrées prepared from local and sustainable ingredients as well as safe, standard fare make up 'Ama'Ama's menu. A crispy Singaporean pepper shrimp appetizer lightly coated with panko served over sweet-sour Thai ketchup and accompanied by crisp, green papaya and a scattering of cherry tomatoes and sweet peppers is tasty if not fantastic.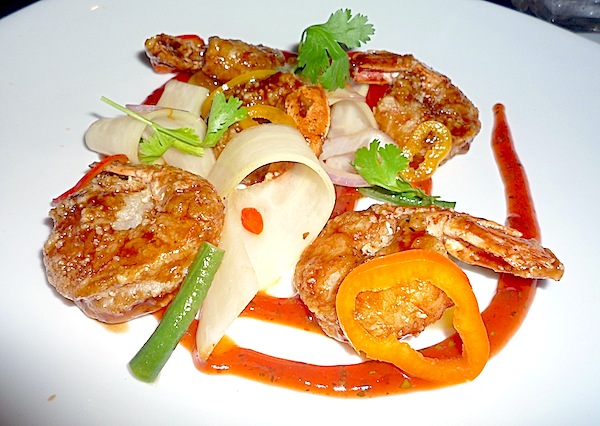 An even better choice is the Maui onion au gratin soup with sweet onions cutting the richness of the broth, thick with a golden brown cheese crust. Or sample the ahi tuna poke, traditional in Hawaii, marinated in soy and sesame oil and served with rice chips for scooping and a lovely avocado mousse.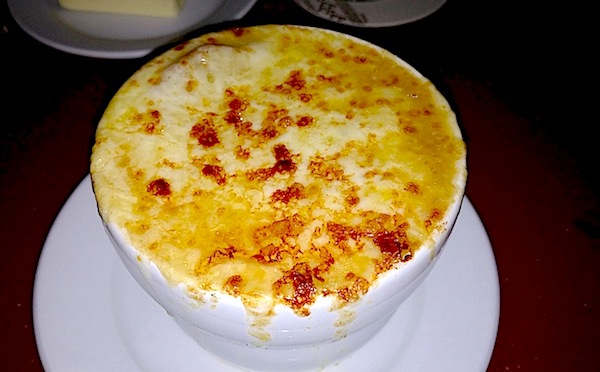 A fresh seared amberjack entrée on a bed of corn and artichoke scattered with chunks of fricasseed lobster is somewhat overwhelmed by a rich white wine lemongrass sauce.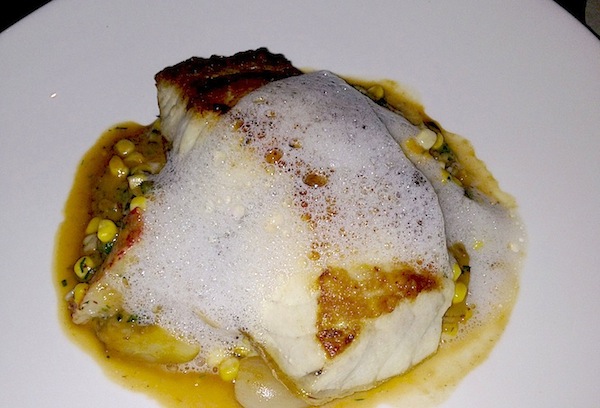 Perhaps the restaurant's best entrée is the fiery seafood Thai curry abundant with mahi mahi, scallops, shrimp, and bok choy presented tableside and served with jasmine rice. I'm told that this extra touch of spice is not the norm, but I think it certainly jazzed up the dish.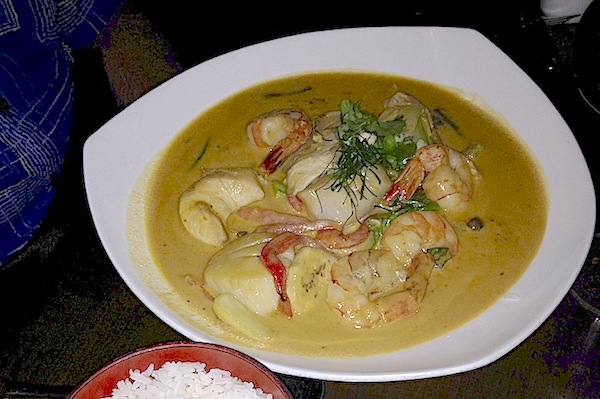 The Kurobuta pork chop might feel neglected so overwhelming delicious is its accompanying mascarpone white polenta, but its pink center and the rich sauce of Hamakua mushroom ragout, pancetta, cipollini onion, and confit tomatoes are near perfection. You won't feel much like dessert after this baby is finished.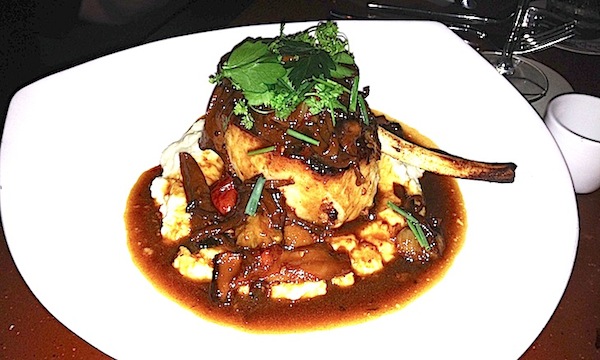 If you're in a healthful mood skip 'Ama'Ama's vegetarian entrée of house-made cavatelli spiked with sugar snap peas and zucchini, olive oil, and lemon-herb puree topped with a handful of watercress. Loaded with oil and a pesto-like sauce overpowered with garlic (an ingredient that wasn't even mentioned in the entrée description) it is probably the most calorie-laden entrée on the menu. Instead, think about ordering the daily sustainable fish or one of the tempting appetizers . . . maybe the ceviche of shrimp, crab, and oysters, or a roasted tomato soup with a mini truffled Brie cheese Portuguese sweet bread sandwich? Way too many choices! Perhaps for the next time I happen to stop by the Hawaiian Islands.
Let Us Help You in Planning an Extraordinary Luxury Disney Vacation!
Our expert Glass Slipper Concierge® travel advisors' unrivaled knowledge of Disney Destinations can only be matched by their passion for delivering white-glove service. We're committed to personalizing a completely unique, luxury Disney vacation experience that surpasses every expectation for each of our clients. Please submit an online consultation request to begin.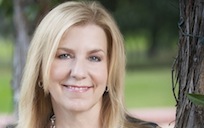 Cara Goldsbury is the author of The Luxury Guide to Disney Vacations. She is Chief Executive Concierge at Glass Slipper Concierge® and has appeared as a leading Disney expert on two Travel Channel specials, Disney Splurge! and Disney Royalty. She has also been cited numerous times in national news articles, in such notable publications as Forbes Traveler, as an expert on the Walt Disney World® Resort.
Comments
There are no comments for this entry yet. Be the first!
Leave a Comment