Blog
A Brunch to Remember
Author: Cara Goldsbury | Comments: 1 | Categories: DISNEY CRUISE LINE , DISNEY DINING REVIEWS
Are you interested in a true treat? Then walk don't run to Palo on your next Disney Cruise Line® vacation for an incredible and bountiful champagne brunch! Adults only, sweeping views of the ocean, sophisticated atmosphere, outstanding cuisine…what can be better for a lazy day at sea?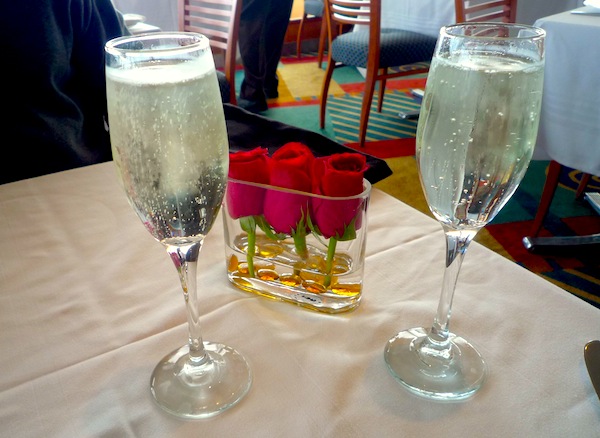 Begin with a complimentary glass of champagne, a mimosa, or kir royale. Then be introduced to two colossal buffet tables groaning with an incredible variety of antipasti the likes of caviar and its accompaniments, asparagus with hollandaise sauce, prosciutto and melon, air-dried bresaola, tuna nicoise salad with delicate green beans and fresh hardboiled eggs, tomato and mozzarella salad, grilled vegetables, steamed Alaskan king crab legs and crawfish, seared spicy ahi tuna, smoked salmon, grilled artichoke hearts, smoked trout mousse, tomato and basil soup…the list goes on. And after polishing off two plates of the above we actually nibbled even more on fresh Gorgonzola bread.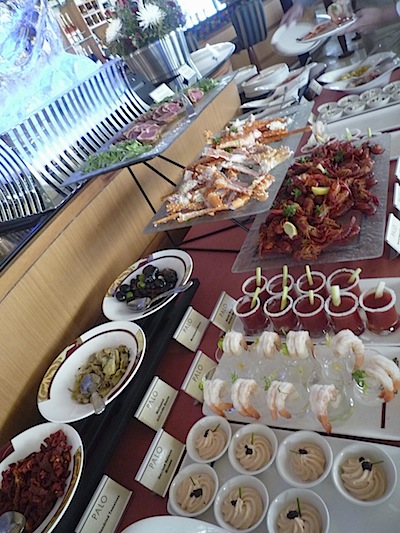 Being conflicted can sometimes be good. When I just couldn't make a decision between the veal saltimbocca (literally meaning "jumps in the mouth") and the chicken parmesan our waiter suggested to order half portions of each, the best of both worlds. The veal with a crusty prosciutto and a rich dark gravy; the chicken parmesan with the cheese crusty and golden sitting atop an incredible parmesan risotto-both were as good as any restaurant in Rome. And I even had a small portion of creamy orecchiette and smoked salmon pasta just for grins. If none of my choices suit your fancy then never fear. There were also buttermilk pancakes, eggs benedict, eggs Florentine, grilled vegetable and fusilli pasta, a frittata, oysters Rockefeller, or seared tilapia.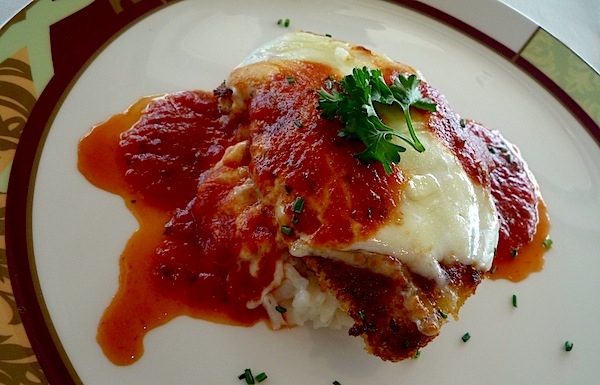 And you must try at least one of Palo's outstanding pizzas. Thin, crusty, and slightly charred, they are some of the best pizzas I've had anywhere. Tough choice between margherita, spicy Italian sausage, gorgonzola and grape, or goat cheese and sundried tomato varieties, but we went with the Italian sausage and loved every bite.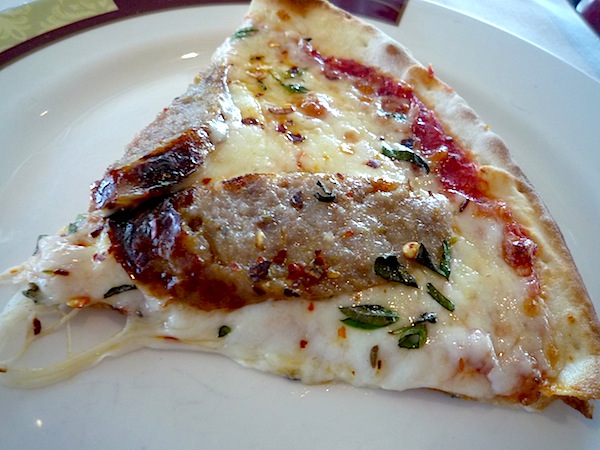 Who can resist two tables of dessert with over thirty varieties. White chocolate and walnut brownies, tiramisu, profiteroles, fresh berries marinated in Grand Marnier, chocolate dipped strawberries, vanilla and mango panna cotta, cherry meringue pie, warm cinnamon buns. Get the picture? Sounds heavenly, doesn't it?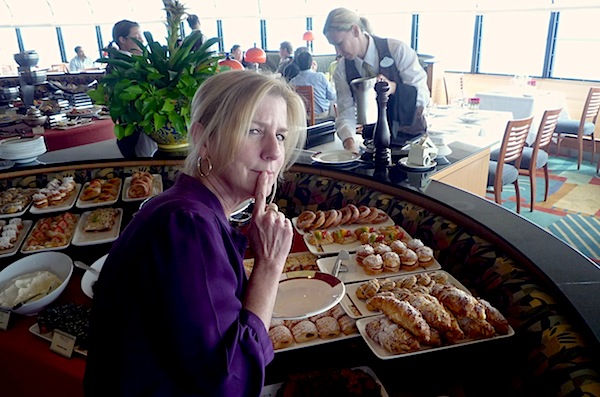 Brunch fills up quickly so be sure to nab your reservation as soon as it is available online. Hours are from 10 AM until 12:30 PM, but my recommendation is to skip breakfast and arrive for brunch around eleven in the morning. Not too early, not too late. Just get yourself there or regret it.
Cara Goldsbury is the author of The Luxury Guide to Walt Disney World® Resort. She is Chief Executive Concierge at Glass Slipper Concierge and has appeared as a leading Disney expert on two Travel Channel specials, Disney Splurge! and Disney Royalty. She has also been cited numerous times in national news articles, in such notable publications as Forbes Traveler, as an expert on the Walt Disney World® Resort.
Comments
Posted on Mar 31 by

.(JavaScript must be enabled to view this email address)

:
Neat idea and such fun pictures. I love the cups but as my kids get older I get more dizzy riidng them. It's always a great family ride.
Leave a Comment