Blog
Why You Should Take a Disney Cruise Line Adult-Only Vacation
Author: Megan Biller | Comments: 4 | Categories: DISNEY CRUISE LINE
5 Reasons for a Disney Cruise Line Adult-Only Vacation
It is easy to think that a Disney cruise is a vacation for a family. While there are plenty of options for the kids, including the youth clubs, character experiences and waterslides – a Disney Cruise Line vacation is great for the adults too! Here are five reasons why an adult-only trip aboard the Disney Cruise Line should be next on your list:
1. Adult Dining
Palo and Remy offer exquisite meals for adults sailing on a Disney cruise. While all ships offer meals at Palo, Remy is exclusive to the Disney Dream and Disney Fantasy. With amazing views of the ocean, wonderful cuisine and an upscale atmosphere, these restaurants are a must-do for adults! All cruises offer dinner at Palo and select dates on cruises lasting 4 days or longer offer brunch.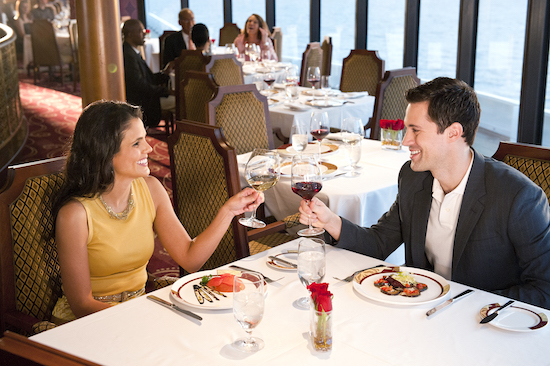 2. Exploration
Adults often dream of traveling the world. Disney Cruise Line allows you to do just that! Set sail in the tropical paradise of the Caribbean. Explore Europe on a Mediterranean cruise. Even enjoy the beauty of Alaska. A vacation at sea includes ports of call where you can explore, then head back to your "home" aboard the ship.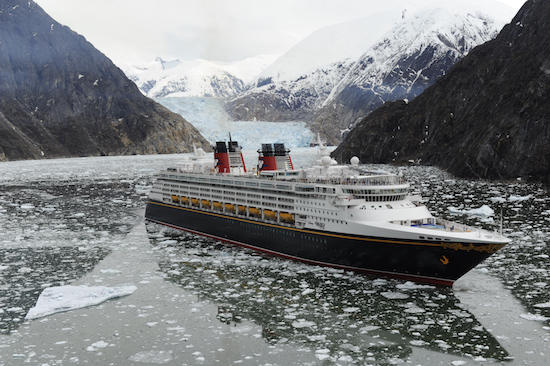 3. Spa Treatments
Relaxation is a must for adults with hectic lives. Enjoying a spa treatment (or two) is a great way to do just that! The Senses Spa & Salon (or Vista Spa & Salon on the Disney Wonder) offers treatments ranging from facials to massages. For a truly wonderful experience, get a pass for the Rainforest – an area that includes a sauna, steam room, special showers and even heated loungers!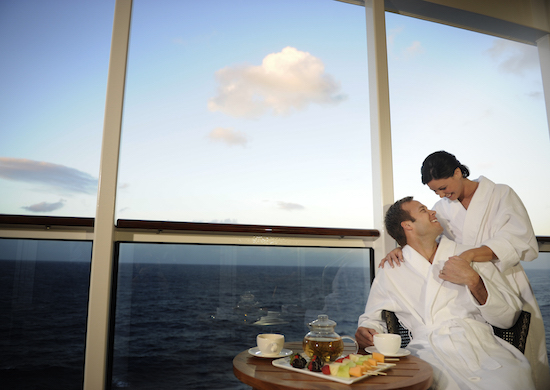 4. All-Inclusive At Sea
When on vacation, it's nice to know that everything is already paid for. Aboard Disney Cruise Line, it's an all-inclusive resort at sea! Meals and entertainment are included – even room service! Sit back, relax and enjoy the many amenities. (Note: Spa treatments, port adventures, alcohol/specialty drinks and gratuities are additional costs to the cruise price.)
5. Feel Like a Kid Again
While there may be other cruise lines to consider, only Disney Cruise Line allows you to feel like a kid again! Take a photo with your favorite character. Enjoy a Mickey ice cream bar. Listen to the ship's horn play a familiar melody. But most of all, be well-taken care of, in true Disney style!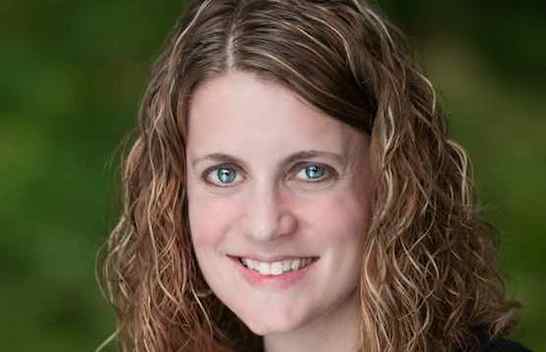 Megan Biller designs dream vacations aboard Disney Cruise Line as a travel planner with Glass Slipper Concierge®. She is also the author of Magical Miles: The Runners Guide to Walt Disney World, a tour book devoted to planning your runDisney vacation.
Comments
Posted on Dec 08 by

.(JavaScript must be enabled to view this email address)

:
I would love it! I have actually checked with the cruise line in years past and they didn't offer anything like this. If Disney does have an Adult only cruise I will be forcing my husband to go
Posted on Aug 23 by

.(JavaScript must be enabled to view this email address)

:
Please send me any information about adult-only cruises
Posted on Sep 10 by

.(JavaScript must be enabled to view this email address)

:
Interested in adult only cruise options.
Posted on Jan 18 by

.(JavaScript must be enabled to view this email address)

:
Interested in Adult cruise from Port Canaveral to carribbean. Info for person with disability. Average prices.
Length of time of cruise.
Any other info pertinent for cruise.
Leave a Comment