Specialties
Walt Disney World® Resort; Universal Orlando Resort™
My Story
Caroline grew up traveling and exploring fun and exotic locations with her family. It is where her love for traveling took flight. Of all the beautiful places she grew up traveling, Walt Disney World® Resort was always her favorite place. Her passion for entertainment, music, and theatre made Walt Disney World feel like home, although she toured and traveled to other beautiful places for music. No place on Earth could inspire and bring her joy like Walt Disney World.
As an author with event planning experience and an extensive background in the entertainment industry, Caroline brings her marketing and knowledge of guest experience and services to support her clients. She is passionate about creating and organizing a perfectly planned vacation for all her clients. With an extensive knowledge of all things Disney and attention to detail, Caroline brings the same enthusiasm and devotion to her clients' personalized Disney experience. Traveling both with and without her own children has brought a depth of knowledge and understanding that benefits her clients in whatever stage of life they are in.
Finding Glass Slipper Concierge was the last puzzle piece in Caroline's love and affinity for Disney. Her affection for planning her friends' and family's Disney vacations brought her into the travel industry. She brings the same attention to detail and devotion to planning her clients' vacations as she does her very own. She travels to the Disney Parks multiple times a year, enjoying the festivals at Epcot®, special ticketed events around multiple parks, as well as showcasing resorts and restaurants.
As a graduate of the Disney College of Knowledge and someone who stays up to date with everything happening in and around Walt Disney World, her love of Disney benefits her clients and ensures that they are set up to win. She firmly believes that "Travel is an investment in yourself," as well as Walt Disney's "If you can dream it, you can do it!" She's ready to dream up your family's next magical Disney vacation with you. So, sit back and let her handle the details while you and your family create memories that will last a lifetime.
---
Testimonials for Caroline Christiansen
"A huge shout out to Caroline Christiansen for helping us plan a magical Disney Experience this summer! I cannot wait to take the boys, and it's going to be such a less stressful time because we have Caroline in our corner!!"

Kelsey Gibbs, Indianapolis, IN
"I just spent the most Ahh-mazing 3 days of vacation in the magical world of Disney thanks to Caroline Christiansen. She listened to all my wishes and created the perfect itinerary down to the smallest of details for each park I visited. I stayed in the Animal Kingdom Lodge and when I arrived, they gave me a "First Visit" button because Caroline had gone the extra mile to help me feel at home in Jambo House. She offered suggestions for the best cinnamon rolls, the perfect spot to relax, the best way to get a Dole Whip and how to maneuver each park. She helped me understand all the nuances of the My Disney Experience App. While others were walking through the parks looking at their phones trying to navigate rides, lines, and directions, I was well informed and could just enjoy the entire experience. When I had questions, she was quick to respond. I was so glad I watched her YouTube channel to see "what to pack for the resort" because I packed things I would not have thought to bring but used and was happy I had them. I am so excited to plan my next Disney trip and will absolutely book with Caroline at Caroline Christiansen Travel!!!"

Lisa Harris, Naples, FL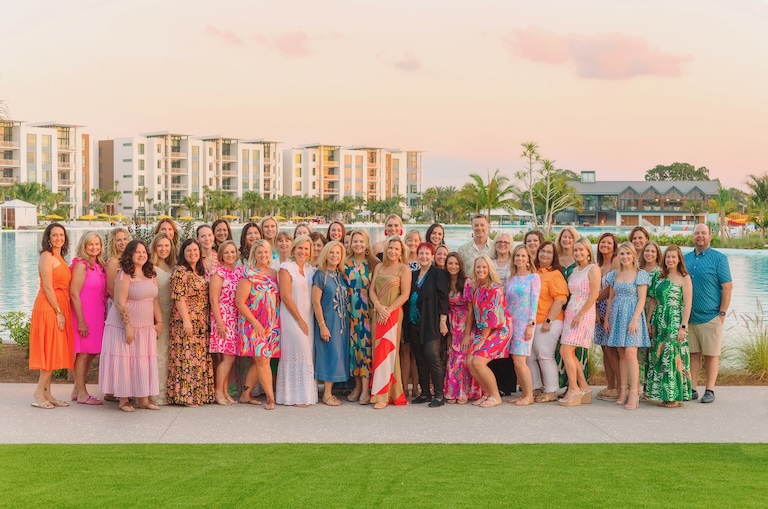 Interested in Joining Our Team?
Do you love Disney (and we mean love it!) and have an affinity for helping people plan unforgettable vacations along with a commitment to over-the-top customer service?
Apply Now