Meet Nicole Sutton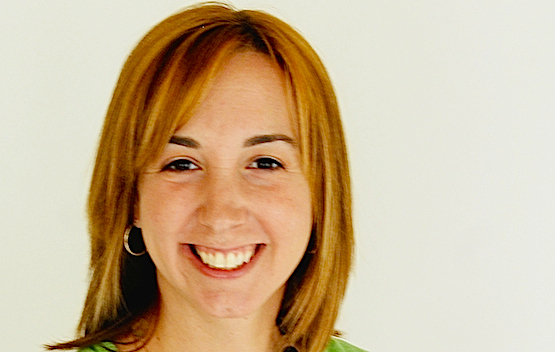 Title:
Specialties:
Walt Disney World® Resort; Adventures by Disney®; Disney Cruise Line; Disneyland® Resort; Universal Orlando® Resort
Email Address:
.(JavaScript must be enabled to view this email address)
Phone Number:
410-952-0800
My Story:
Nicole is a Disney veteran having experienced the "magic" as a child, teenager, young adult and now as a parent.
Disney is not just a vacation destination for Nicole, it's her second home. It's where her family went every year to make memories and, to quote Walt Disney, "a place where the whole family could have fun together."
Nicole spent many a day in her early childhood on the shoulders of her father exploring the Disney theme parks. It is where she became engaged with a ring in a glass slipper under the fireworks above Magic Kingdom. Now a mother of three, Nicole still gets goose bumps as she turns her child's stroller onto Main Street to get the first clear glimpse of Cinderella's Castle.
Nicole has a real passion for helping people have the same magical experience at any of the Disney destinations.

Whether you are family with young children, a couple looking for a romantic getaway, or empty nesters organizing a family trip with your grandchildren, Nicole can develop a Disney vacation tailored to your needs and budget.
As a graduate of the College of Disney Knowledge, she knows the ins and outs of every Disney resort, the best places to dine, the various annual events and the best places to watch the parades or fireworks. She will even map out a detailed itinerary to help guide your family adventure at all the Disney theme parks.
With her Disney knowledge and expertise, Nicole is ready and eager to help your family have a magical adventure to any Disney destination.
Testimonials:
"Traveling with a 3 year old and a 5 year old isn't easy, but Nicole Sutton did an excellent job helping us with lodging, tickets, meals, etc. All of her suggestions were well suited to our family. We couldn't have done it without her assistance. She was always immediately responsive and had great ideas especially geared to 2 little girls. "

Mina and Lee Goodman, Baltimore, MD
"My family just returned from the most AMAZING week-long trip to Disney World…Even though I knew pretty much what I wanted for my family's trip I was not sure where to begin and didn't quite understand the "ins and outs" of the dining plans, park pass packages, etc… That is where Nicole Sutton came in! She had tons of suggestions on hotels, dining and park passes based on what I told her about my family. With her help, I chose the Art of Animation Resort which our entire family absolutely LOVED! After Nicole went through her dining suggestions with me I picked several restaurants strictly off of her recommendations. All of our meals were FANTASTIC and she even made all of our dining reservations for us! As an added bonus she suggested things to do at the parks, like the show Fantasmic at Hollywood studios, which rides were must-dos at the parks and which rides tend to have the longest wait times. All of the hints and suggestions came in handy even to someone like me who hand been to the parks several times before. I could not have asked for a better trip or a better agent. I would recommend Nicole Sutton of Glass Slipper Concierge to anyone and look forward to having her plan our future Disney adventures!"
Stephanie Thomas, Arnold, MD
"Just wanted to write a quick note to you about how awesome Nicole Sutton was in the planning of our family Disney trip. I just turned 40 this past December and I have NEVER been to Disney. I also work two jobs (one which is my own business) and have 3 little kids. Needless to say, I don't have a lot of free time and when someone hasn't been to Disney ever, it can be quite overwhelming to even figure out where to start. But, luckily, I didn't have to! She planned all of it for us, our meals, our fast pass+, our lodging and made great suggestions on what to see and do. I didn't have to think at all, only enjoy myself and the joy on my kids faces.
We had an absolute blast, and if we are lucky enough to go again, I will not hesitate to call upon Nicole to plan it all for us once again."
Amy Fresty, Arnold, MD
"I can't say enough about the excellent service that we received from Nicole Sutton at Glass Slipper. She helped us plan our dream Disney vacation and took care of every detail from our beautiful accommodations at the Grand Floridian villas to our dining plan, character meals and itinerary. Nicole is patient, answered all of our questions and is a wealth of knowledge when it comes to Disney World. Thank you again and again for making our dream vacation a reality!"
Alicia Waxman, Laurel, MD
"Our family just returned yesterday from Walt Disney world and we had the BEST time!! I keep replaying all the fun that was had over and over in my mind. What was NOT fun for me was the idea of being on the phone for reservations, hitting my computer at just the right time to book all my fast passes and researching all the pros and cons of different accommodations. Enter Nicole!! She made all the difference, guiding me on everything from resorts to restaurants, fast passes and more. I just couldnt be happier with her guidance and availability. I highly recommend Nicole Sutton!!"
Monica Autenzio, Parkville, MD