Meet Dani Garcia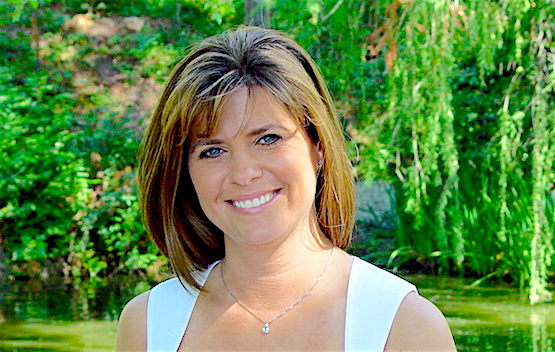 Title:
Specialties:
Virtuoso Certified Travel Advisor; Walt Disney World® Resort; Disneyland® Resort; Disney Cruise Line; Universal Orlando® Resort; Atlantis Ambassador
Email Address:
.(JavaScript must be enabled to view this email address)
Phone Number:
713-446-3695
My Story:
Over the past 25 years, Dani has visited Walt Disney World® Resort, Disneyland® Resort and sailed the Disney Cruise Line over 25 times, including getting married and honeymooning at Walt Disney World! She has traveled to Disney with groups, as a single adult, as a parent with an infant, toddler and teenager and as a couple with her husband who is her Disney soul mate. Recently, they became Disney Vacation Club owners, which allows them to visit at least twice a year!
Before becoming a Disney vacation planner, Dani was an event planner for 12 years and Junior High Math Teacher for 5 years. These demanding careers require a lot of the same qualities as a travel advisor: attention to detail and customer service while working within your budget. She has applied these same concepts while planning the 350+ client's itineraries that have visited Walt Disney World Resort, Disneyland Resort and Disney Cruise Line over the past 4 years.
Dani has a philosophy regarding Disney vacations, similar to Walt Disney's himself: "If you can dream it, you can do it." Disney provides the setting and Dani provides the itinerary planning so that you can create Magical Memories and traditions for your family and for future generations, making your vacation a dream come true.
Join Dani's family of clients so you can also enjoy a stress-free Disney vacation!
Testimonials:
"Our family just returned from our first trip to Walt Disney World. I wanted to take the time to let you know what an amazing job Dani Garcia did in planning our trip. Her attention to detail was amazing and her accessibility was never an issue. We don't have a single complaint and our family had an amazing vacation. Our itinerary was perfect and I can only imagine how overwhelming this whole process would have been without her assistance! If it wasn't for Dani we would not have known about the Jedi Training Academy or the Pirate's League which were highlights for our trip! I also wouldn't have known that Disability Cards existed. I had a very rare bone cancer and lost my hip and fibula. This card made the trip so much easier for me. I will tell everyone I know to call Dani for their next trip!"
Shelly Black, Sugar Land, TX
"This was our first trip and we essentially wanted someone to plan it to the 'T" so we could just arrive and enjoy! That is exactly what we got with the vacation planned by Dani Garcia . . . From the get go Dani was available all the time for questions, when we needed to make payments, she walked us through getting our passports renewed and ones issued for the kids. Dani waited until the absolute most optimal time to book our dining, our fast passes and all of the finer details for both portions of our trip! Everything was Top Notch! The cruise was amazing, and for the 1st time in 6 years got to relax while on vacation with our kids! Priceless! At the theme parks, Dani ensured every second was MIND BLOWING. She got us exclusive Very Merry Mickey Christmas tickets- a memorable night for sure! She connected us with an outstanding Theme Park Concierge and this just added the cherry of top of this WDW vacation. Our concierge got us exclusive- before the public- access to the Magic Kingdom and a NO WAIT Meet n Greet with Frozen's Elsa & Anna. It really was not expensive considering what we got for the day at Dani's encouragement! With Glass Slipper & Dani, we had daily itineraries with all of our dining and Fast passes plus walking directions of what to go to throughout the days and nights. We stayed at The weather was a bit challenging but Dani's itineraries never let us down! We always had options. We can not thank Dani enough. We learned so much about what we want to do and not do the next time. We will absolutely use Glass Slipper Concierge- Dani DeLay Garcia again. A matter of fact, we are booking another vacation for 2016 as I write this! We are hooked and that's a good things because so is Dani. Thank you from the bottom of our hearts for everything you did to ensure our family had an outstanding 1st Visit to the Magic Kingdom & beyond!"
Ariana Gillette, Ashburn, VA
Dani ~ The trip was fantastic!!! Everything was wonderful! No complaints at all! Everyone loved everything! We could not have planned this ourselves nearly as easily. We have already recommended you to other people and will definitely be back for you to plan our next trip. I truly can't thank you enough!
Lydia Teague, Leesburg, VA
"Dani - Thank you for making Jake's first trip to Disney SOOOO memorable!!! I am learning that all things Disney are not easy to navigate - and having you as a resource is beyond. Our trip from start to finish was flawless because of you. And, getting back to me immediately at each and every turn was so very appreciated!!!!!! You are a true gem!!!"
Jenny Drucker, Washington, DC
"Dani and her planning expertise is the reason we went to Disney World. We had thought about going to Disney World for a number of years but I always felt overwhelmed with the planning process ... so we would always table the trip. She was there for us from the moment we were thinking about going until we returned home. She helped us plan the perfect trip for our daughter! I can't speak highly enough of Dani and her services. She is always going to be a part of our family trip planning going forward."
Lauri Verhalen, Sugar Land, TX