Meet Nora Nowaczyk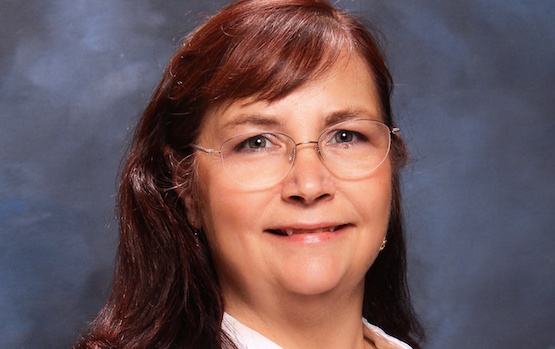 Title:
Specialties:
Walt Disney World® Resort; Disney Cruise Line; Disneyland® Resort; Adventures by Disney®; Aulani; Universal Orlando® Resort
Email Address:
.(JavaScript must be enabled to view this email address)
Phone Number:
800-615-6281
My Story:
Nora Nowaczyk is a Disney lover from way back! From the first time she set foot in the Magic Kingdom she knew this special place was her true home. Her three daughters and husband share her fascination with Walt Disney World and have accompanied her to many, many visits over the years. Of course, a true Disney-phile doesn't stop at Walt Disney World; Nora has also cruised on all the Disney ships, and spent time at Disneyland Resort!

Nora has travelled all over the world, both for family travel and as a military reservist, but her favorite vacations all have the Disney magic in them. Well-versed in Disney secrets, she knows where to find the fun places at Disney and when to go there! She has stayed in many of the Walt Disney World resorts, experienced almost all of the attractions, dined in the restaurants and shopped in all the wonderful stores; this familiarity with all things Disney is quite an advantage for her clients!

Planning vacations is a passion for Nora and she loves to assist people in finding the best vacation experience and creating those 'Once in a Lifetime' moments. Her knowledge, training, and expertise can make your vacation a dream come true, each and every time!
Testimonials:
"Nora,
Our trip was absolutely magical. Everyone had a wonderful time, there were no glitches, everything worked out perfectly, and the two families with children are talking about doing the Disney Cruise to Alaska in two years.

Nora, I am so impressed with your professionalism and the amazing way you handled all our arrangements. Thanks so much for everything."
Stevie Joslin, Bonita Springs, FL
"Dear Nora…..Thank you so much for planning such a wonderful trip to Disney for us. All of your hard work made our days at the parks so easy to navigate. We will treasure the memories we made for years to come."
Linda Mannino, Huntington, NY
I wanted to thank you Nora for helping me plan our Disney World trip! It was spectacular! We had a great time and all of your suggestions were perfect and I followed them all!...We could not have planned such a perfect trip without your help and expertise.
Jessica BIrk, Old Bethpage, NY
Dear Nora,
First of all, thank you for putting together an amazing vacation for us. It far exceeded our expectations. I have referred you every chance I've had, and I'd be eager to contact you again for other trips. Feel free to use me as a reference at any time. You made the whole vacation much better than we could have dreamed up on our own."
Cindy Abernathy, Fairfax, VA
"Because of you Nora and your proficiency in the realm of Disney World you assisted in bringing our family closer together and helped tie a knot that will be tighter than ever with our family because of this wonderful vacation we spent together. From the time we stepped foot in Orlando, Florida we felt part of the Disney family as you lent a generous hand in choosing the perfect hotel, venues, dining, and so much more….One of the reasons we were so satisfied with our trip was your unswerving honesty, as everything you said we would get and should expect was exactly what we got and expected, which was tremendous and very satisfactory to say the least…Again, we thank you for everything you've done in making our families first vacation to Disney World a wonderful, unforgettable, and magical experience."
Liddis Genao, Medford, MA