Blog
Views of Cinderella Castle and the Magic Kingdom® Park fireworks anyone?
Author: Cara Goldsbury | Comments: 0 | Categories: WALT DISNEY WORLD® DINING
Views of Cinderella Castle and the Magic Kingdom® Park fireworks anyone? Nestled on the shore of the Seven Seas Lagoon, Narcoossee's at Disney's Grand Floridian Resort & Spa offers a pleasant if not exciting nautical ambiance along with wriggling fresh seafood. A good start to your meal is butter soft Prince Edward Island mussels served with garlicky toast in fennel, chorizo, and saffron broth, or crispy calamari made interesting with the addition of spicy pepperoncini and olives. A salad offered baby lettuces, slices of just-ripened local peaches, dabs of Flore Belle blue cheese, slivers of dried apricots, and a scattering of roasted cashews tossed in a light, white peach vinaigrette.
There's always a nice variety of seasonal fish choices, but my last visit's Alaskan halibut, seared a golden brown and accompanied by Narcoossee's version of "chowda" sauce, superbly smoky with bacon and crunchy with celery and sweet corn was exceptional. Known for the steamed whole Maine lobster, that's a clever choice if you're prepared to spring for the high price tag, but better yet go with a house-made scampi fettuccine loaded with Maine lobster and wild shrimp dotted with beautiful heirloom tomatoes in a lemon-Chardonnay-garlic sauce. And can we talk about the scallops? Georges Bank day boat beauties in a pool of lemon-thyme-mustard jus with a pile of al dente trofie pasta tossed with string beans, almonds, and herb crème all scattered with arugula: simply superb.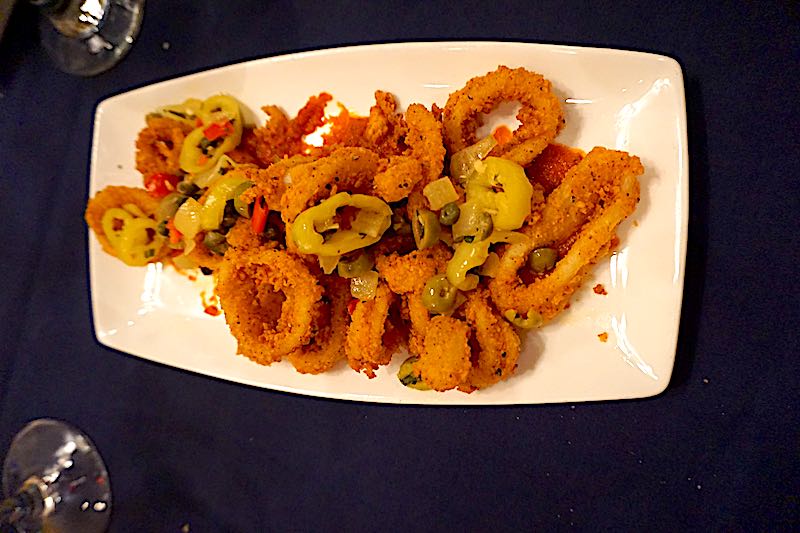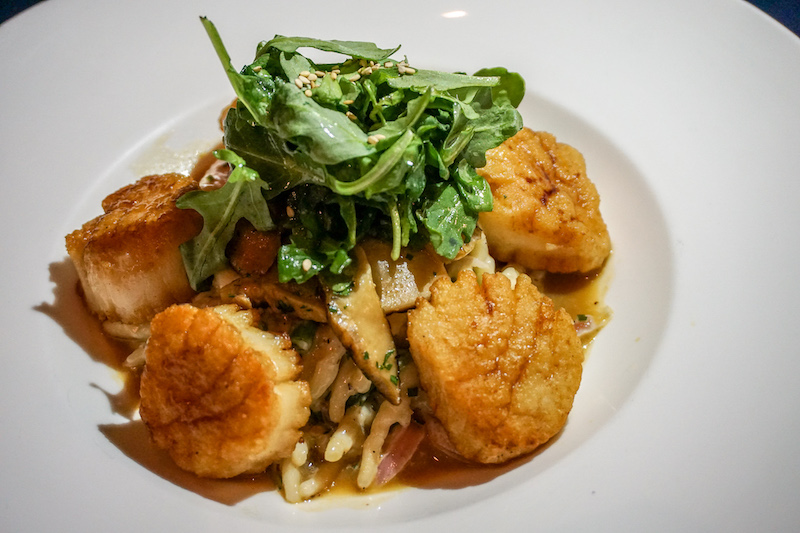 If seafood isn't your thing then order the tender filet mignon served with creamy gruyere cheese and caramelized red onion risotto with roasted wild mushrooms, red wine reduction, and just the right touch of white truffle oil.
The cheesecake here, enlivened with a solid crust of thinly sliced almonds, is a sure bet with its mouthwatering Lambert cherry sauce; but I wish the key lime crème brûlée, a permanent fixture on the menu for years, were still a choice.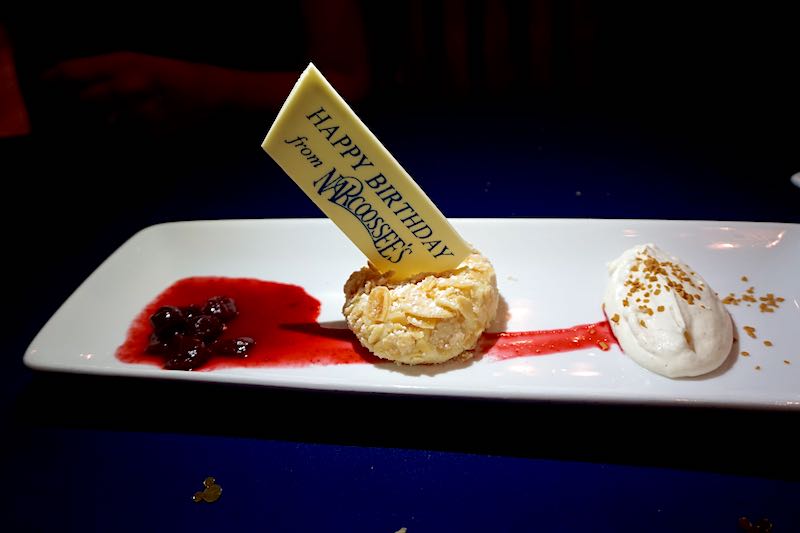 Time moving on isn't always easy, although the yummy coconut and chocolate crème brûlée run a pretty close second. For a perfect culmination of your evening step outside to the restaurant's verandah or the adjoining boat dock for prime fireworks viewing. Then stick around for an after-dinner drink in the bar and a performance of the Electrical Light Parade.
CARA'S TIP: Request a window table with a view of Cinderella Castle on arrival.
Let Us Help You in Planning an Extraordinary Luxury Disney Vacation!
Our expert Glass Slipper Concierge® travel advisors' unrivaled knowledge of Disney Destinations can only be matched by their passion for delivering white-glove service. We're committed to personalizing a completely unique, luxury Disney vacation experience that surpasses every expectation for each of our clients. Please submit an online consultation request to begin.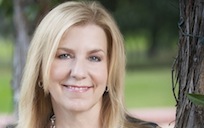 Cara Goldsbury is the author of The Luxury Guide to Walt Disney World® Resort. She is Chief Executive Concierge at Glass Slipper Concierge and has appeared as a leading Disney expert on two Travel Channel specials, Disney Splurge! and Disney Royalty. She has also been cited numerous times in national news articles, in such notable publications as The New York Times and Forbes Traveler, as an expert on the Walt Disney World ®Resort.
Comments
There are no comments for this entry yet. Be the first!
Leave a Comment