Blog
Pandora—The World of Avatar is a Delight to Senses
Author: Cara Goldsbury | Comments: 0 | Categories: WALT DISNEY WORLD®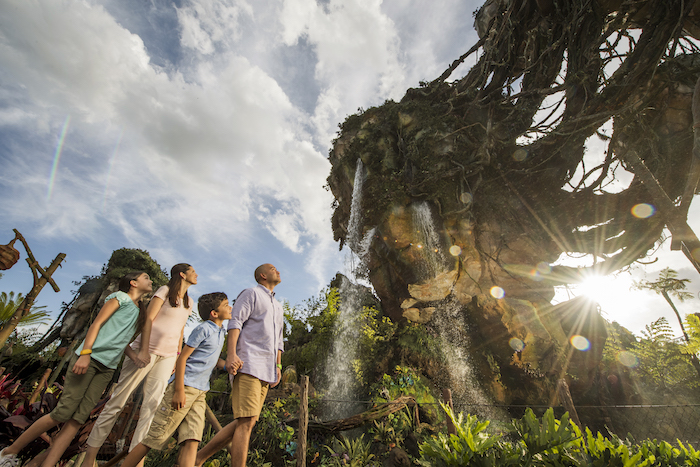 ©Twentieth Century Fox Film Corporation. JAMES CAMERON'S AVATAR is a trademark of Twentieth Century Fox Film Corporation. All rights reserved. As to Disney Properties ©Disney
Before visiting Walt Disney World® Resort and the opening of Pandora—The World of Avatar at Disney's Animal Kingdom® Park, I vowed to watch Avatar once again the movie so I would at least have a reference as to what I would be seeing and doing. After all, it had been almost eight years, and I could barely remember the plot much less the details. Needless to say, I never did find the time, but it certainly didn't put a damper on what proved to be one fantastic experience. I quickly got into the groove and went away in total awe of Disney's mind-boggling Valley of Mo'ara.
By far, the highlight of Pandora—The World of Avatar is its super attraction, Avatar Flight of Passage. I believe it's the highlight of all four Walt Disney World Resort theme parks. I challenge you not to be utterly speechless after your flight on the back of a winged mountain banshee during this exhilarating, 3D ride in the heart of the Valley of Mokara. First, link to your very own Avatar counterpart before heading into the flight simulator to board what looks like a small motorcycle where a back restraint locks you in for your adventure. Then get ready for one big "wow" as you plunge and swoop in and around mind-boggling scenery while wind, sea spray, and heady scents add to the overwhelmingly fabulous experience.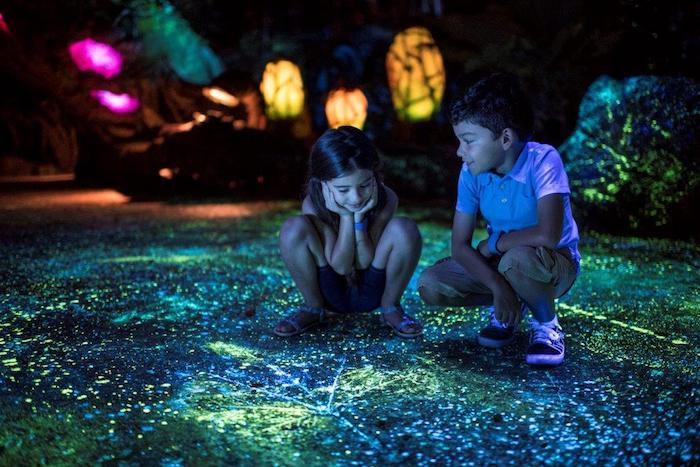 (c)Twentieth Century Fox Film Corporation. JAMES CAMERON'S AVATAR is a trademark of Twentieth Century Fox Film Corporation. All rights reserved. As to Disney Properties (c)Disney
It's a must to return to Pandora—The World of Avatar after dark when each night the flora and fauna glow with bioluminescence. The walkways glow, and the alien plants interact as animals rustle among them. It's a Disney first and one you won't soon forget.
Glass Slipper Concierge advisor, Jennifer Kozlow, was asked by the New York Times Travel section to create an ideal itinerary for a luxury guest experiencing Pandora—The World of Avatar for the first time. Here is a link to the article, Packages for New 'Pandora-The World of Avatar' in Orlando. The itinerary includes a three-night stay at Disney's Animal Kingdom Lodge in a concierge room with views of the savanna, a Disney V.I.P. Tour to visit Pandora—The World of Avatar including a private guide, and three-day tickets to all four Disney theme parks.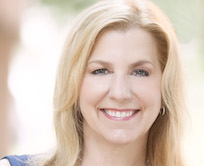 Cara Goldsbury is the author of The Luxury Guide to Disney Vacations. She is Chief Executive Concierge at Glass Slipper Concierge®, a travel agency specializing in selling Disney vacations. She has appeared as a leading Disney expert on two Travel Channel specials, Disney Splurge! and Disney Royalty. She has also been cited numerous times in national news articles, in such notable publications as Forbes Traveler, as an expert on the Walt Disney World® Resort. Visit her Luxury Travel & Life blog at CaraGoldsbury.com.
Comments
There are no comments for this entry yet. Be the first!
Leave a Comment