Blog
The Newport Suite at Disney's Beach Club Resort
Author: Cara Goldsbury | Comments: 3 | Categories: WALT DISNEY WORLD® , WALT DISNEY WORLD® HOTELS, WALT DISNEY WORLD® SUITES
Nothing better than to find that one of your least favorite suites has been transformed into a real beauty, the case with the Presidential Newport Suite at Disney's Beach Club Resort. Sleek, minimalistic and modern, it is almost unrecognizable from its former self except for the entry hall flooring and layout. In fact, the entire resort is looking fantastic. Tour Disney's Beach Club Resort on the Glass Slipper Concierge YouTube channel.
Enter through a terra cotta marble entry to the great room where it seems something is missing. Strangely enough, not one stick of furniture or accessory is placed in the gigantic marble space between the living and dining rooms. I think perhaps a round table with a floral display is called for—anything to fill the gap. But only a minor criticism for what is a stunning top-to-bottom renovation.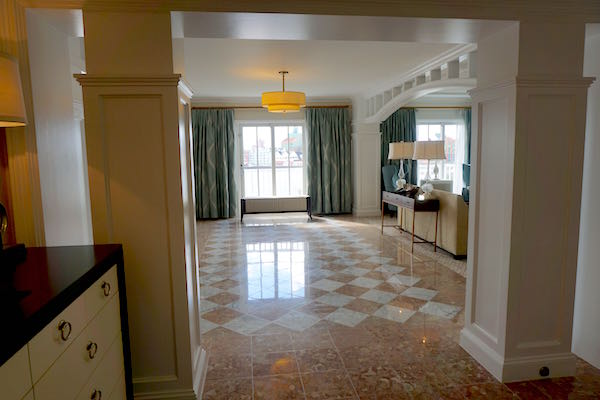 Overall the spacious suite's palette is one of neutral tones with splashes of sea blue and fun gold accents. On one side of the great room is the cozy living area centered by a gas fireplace with mother-of-pearl surround. Place around the fireplace is a beige chenille sleeper sofa and a plenty of cushy easy chairs. A stand-up balcony runs the length of the great room overlooking charming Crescent Lake.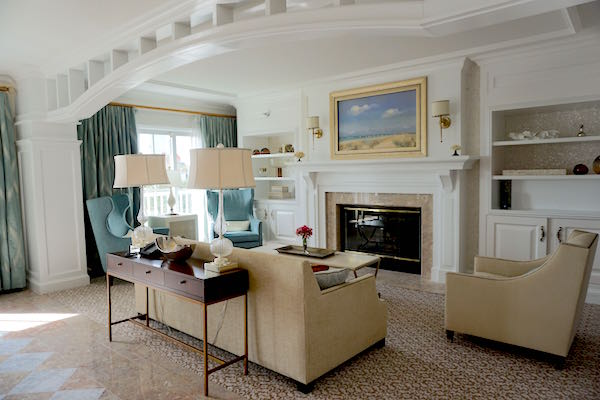 The opposite side of the room holds a massive dining table seating 10 with sea blue seating. A service kitchen is nearby with an undercounter refrigerator and pass through bar, and just around the corner out of site is a service kitchen with microwave, toaster, Keurig coffeemaker (no sink however) and another entry, perfect for room service to enter unobtrusively. Off the entry hall is a half bath.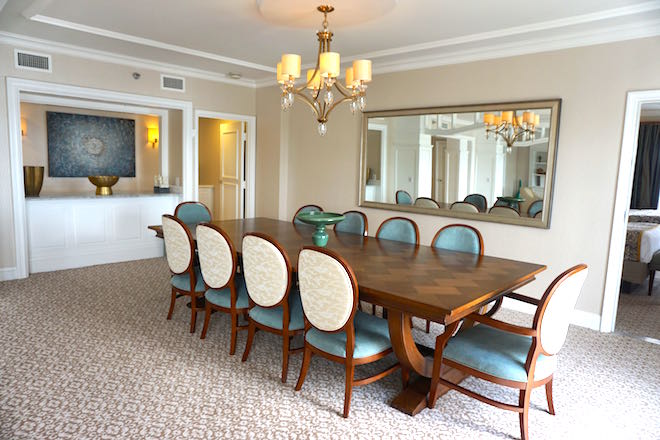 On either side of the great room sits the suite's guest and master bedrooms, each with it's own entry. The master bedroom is so large that even a king bed, full-size sleeper sofa, oversized coffee table, easy chair, desk, bureau, and another TV cannot fill the space. The bed is made with white sheeting, royal blue chenille pillows and coral motif runner in blue. A lofty headboard is covered in soft gold leather, and the hard furnishings are a striking brushed gold metal mixed with dark wood. Another lengthy balcony can be accessed from this bedroom with views of a garden area and the pool in the distance.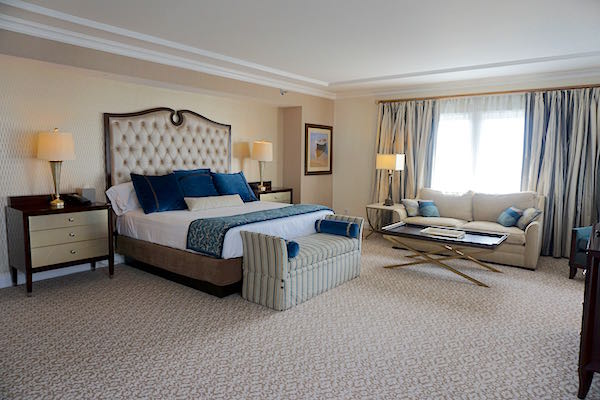 The master bath is a welcome change from it previous incarnation of bizarre wallpaper and mismatched marble. Now it's outfitted in honed white marble, much of which is laid in a mosaic pattern, a marble vanity featuring two sinks and accented in shimmery gold tiles, a whirlpool tub with low profile jets, separate shower, and windows overlooking the pool area. There's even a lingerie and jewelry chest, a walk-in closet, and separate toilet and bidet area.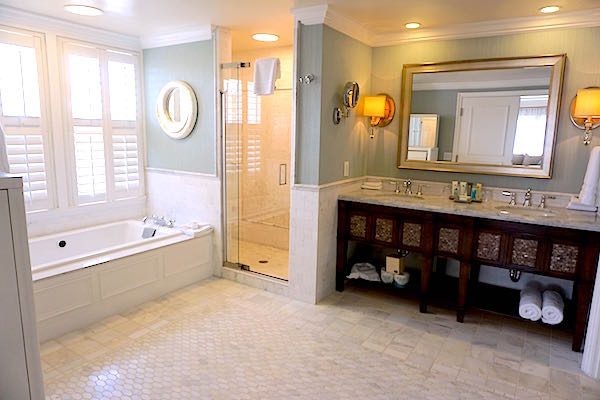 The suite's guest room is a sort of mini-suite of it's own. In the sleeping area are two queen beds adorned with soft gold and chenille beige pillows and a coral motif runner at in a gray and gold palette. In opposite corners sit an easy chair and small bureau with built-in TV.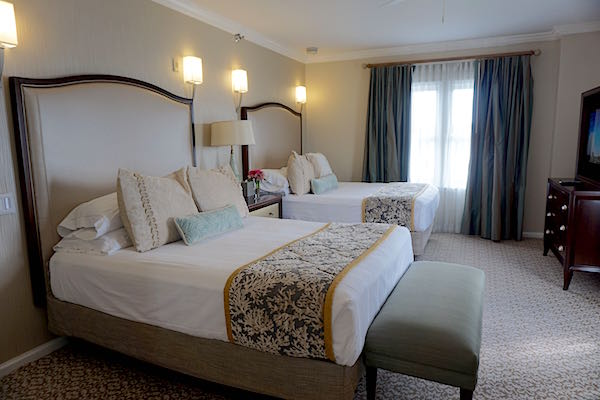 Best of all is a bonus sitting room with sofa, coffee table, and credenza with a large TV. Accessed from here is a very lengthy balcony which overlooks a quiet garden area. A walk-in closet and split standard-type bath is located between the sitting and sleeping areas.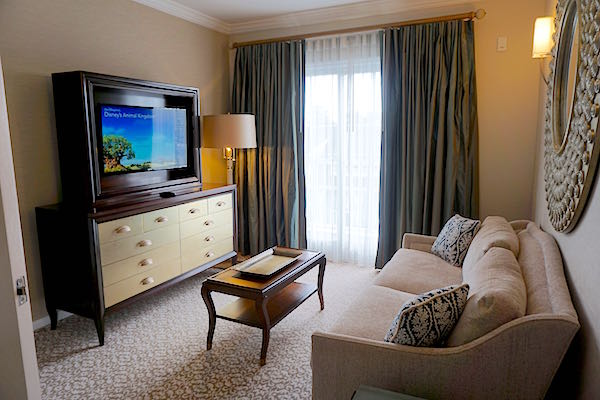 This 5th floor suite sleeps a total of 10 people with 2,200 square feet.
View Disney's Beach Club's Newport Suite on the Glass Slipper Concierge YouTube Channel!
Let Us Help You in Planning an Extraordinary Luxury Disney Vacation!
Our expert Glass Slipper Concierge® travel advisors' unrivaled knowledge of Disney Destinations can only be matched by their passion for delivering white-glove service. We're committed to personalizing a completely unique, luxury Disney vacation experience that surpasses every expectation for each of our clients. Please submit an online consultation request to begin.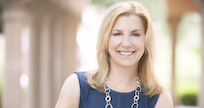 Cara Goldsbury is the author of The Luxury Guide to Disney Vacations and The Luxury Guide to Walt Disney World Resort. She is Chief Executive Concierge at Glass Slipper Concierge®, a travel agency specializing in selling Disney vacations, and has appeared as a leading Disney expert on two Travel Channel specials, Disney Splurge! and Disney Royalty. She has also been cited numerous times in national news articles, in such notable publications as the New York Times and Forbes Traveler, as an expert on the Walt Disney World® Resort.
Comments
Posted on Aug 19 by .(JavaScript must be enabled to view this email address):
Hi. I'd just like to get an idea of what it would cost to rent this room per day along with how far in advance I would need to book the room.
Posted on Aug 19 by .(JavaScript must be enabled to view this email address):
Hello James. It depends on the season, and if you are adding park tickets how many people and the ages traveling. If you would please fill out a consultation form here with your information and I'll have one of our Glass Slipper Concierge advisors price it for you. http://www.glassslipperconcierge.com/consultation/walt-disney-world-resort
Posted on Feb 26 by .(JavaScript must be enabled to view this email address):
I'd like to plan an extended family vacation. I have planned one on my own, 5 years ago. Our stay in the Saratoga Tree House was very memorable. I would like help in planning our next Disney vacation for Feb of 2021. For our 2021 Disney World Trip, I'm planning on 7 adults and 5 children, flying from Indianapolis, IN (IND) airport staying in Disney Feb 6-13. The children's ages will be 11, 11, 9, 5, and 4 (turning 5 on our last day there). I would like this one to be very memorable and different in it's own way.
I look forward to hearing back from you all.
Thanks!
Leave a Comment