Blog
Adventures By Disney® Costa Rica: A Thrill a Minute
Author: Cara Goldsbury | Comments: 0 | Categories: ADVENTURES BY DISNEY®
How do you define "luxury travel"? For some, it is 5-star hotels, personalized service, private tours, marble baths, and Michelin stars. But on my latest Adventures By Disney® guided vacation, this time to Costa Rica, I found that luxury can be defined in other ways than thread count and lavish accommodations. It's the security in knowing you are in the very best of hands, the luxury of experienced, knowledgeable guides who are one step ahead of your needs at all times, the peace of mind in not worrying over the details with no waits in line ever. After all, this is Disney.
For me, this trip was about discovering the culture and natural beauty of one of the friendliest places on the planet. Costa Rica offers a surprise around every corner, and our coast-to-coast trip gave a glimpse of the best the country has to offer. We began in San Jose at the Costa Rica Marriott Hotel, just a 10-minute drive from the airport. While the hotel offers a nice pool, good restaurants, and decent accommodations, for us it was just a way-stop, a place to rest our heads before saying buenos dias the next morning to our rock star Adventure Guides, Korey and Jenny, and our fantastic fellow travelers. Before we knew it, we were heading out on a private charter flight to Tortuguero, "Land of Turtles".
If you don't like the idea of a small prop plane, think again since the alternative is a gruelingly long bus ride followed by an hour and a half boat ride to get there. Instead, at least for Adventures By Disney travelers, it's just a 25-minute private Nature Air flight with a fun landing on a strip paralleling the ocean, and then a quick 10-minute boat ride to Laguna Lodge. You are only allowed one small, soft-sided bag per person for this overnight trip, but easy enough since it's absolutely casual. In fact, the two of us fit all our needs into the smallish duffel bag given us by Adventures By Disney on arrival. No worry about the rest of your gear—it will be waiting for you the next day along with your bus.
And yes, as you may already know, Laguna Lodge is quite basic, with no air conditioning and no TVs. Just the howl of the monkeys and the roar of the ocean for entertainment. If you want to visit Tortuguero National Park, then this is the area's best lodge, and honestly, the rooms were fairly comfortable. I had worked myself up in expecting the worst, and I was pleasantly surprised.
On arrival, drop off your backpacks and then off on a boat tour of the canals and waterways. And what a boat ride it is as you spot sloths, monkeys, crocodile, caiman (a Costa Rican alligator), and a wide variety of bird species.
In the afternoon, opt for a tour of Tortuguero Village with a stop at the Sea Turtle Conservancy Center to learn about the work being done here with endangered sea turtles. There's a bit of time before the evening's Caribbean-themed dinner to sit awhile on the front porch rockers or for a dip in the hotel's pleasant pool.
And if you are here in season, July through September, opt for nighttime viewing of nesting sea turtles which unfortunately we missed. Do expect rain several times daily (there's a reason it's called a rainforest!), so a good waterproof jacket is a must although the boats offer thick rain ponchos while onboard.
The next day is a long one, beginning with an hour and a half boat ride to meet up with your bus which offers Wi-Fi on board, then the trek to La Fortuna broken up by a pleasant lunch at Rancho Roberto's Restaurant and a surprisingly interesting visit to a pineapple plantation.
Arrival at Hotel Arenal Manoa, again fairly basic but decent enough accommodations, this time with A/C and TV, although don't be surprised to find a planter in your bathroom. Best of all are the gorgeous grounds and a sweeping volcano views from your terrace (that is if the volcano decides to peek out from behind the clouds).
Anticipation is high for the following day's activity . . . zip lining in a cloud forest! Ride up a gondola—a thrill in itself—and zip line down on what amounts to a 2-hour tour on the longest zip line in the world. Or, for chickens like myself, try out the practice run and then gondola it back down with your tail between your legs.
Back at the bottom, opt for an easy walk to the suspension bridge where you'll be able to watch your group speed by high overhead on the half-mile "Big Daddy" cable. Then a stop in the town of La Fortuna for lunch on your own where you really should opt for Don Rufino Restaurante for superb ceviches, grilled meats, and fabulous pasta.
That evening is quite the treat at nearby natural hot springs, an impressive complex featuring your choice of several toasty hot pools, and even a cold pool for good measure. Kick back, relax, and sip on a margarita while soaking in the healing mineral waters. Afterward, dry off and make yourself presentable in the locker rooms before dinner served in a private dining area right at the springs.
More to come in Part II Adventures By Disney Costa Rica, including white water rafting on the Tenorio River and a luxurious beach trip to Guanacaste.
Let Us Help You in Planning Your Adventures By Disney Vacation!
Allow me to connect you to the expert travel advisors at Glass Slipper Concierge to plan your Adventures By Disney® guided vacation. Your luxury Travel Advisor and Disney expert will work with you to create the perfectly planned trip of a lifetime, making sure that nothing is left to chance.
Please submit an online consultation request to begin.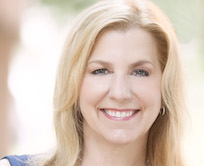 Cara Goldsbury is the author of The Luxury Guide to Disney Vacations. She is Chief Executive Concierge at Glass Slipper Concierge®, a travel agency specializing in selling Disney vacations, and has appeared as a leading Disney expert on two Travel Channel specials, Disney Splurge! and Disney Royalty. She has also been cited numerous times in national news articles, in such notable publications as Forbes Traveler, as an expert on the Walt Disney World® Resort. Visit her Luxury Travel & Life blog at CaraGoldsbury.com.
Comments
There are no comments for this entry yet. Be the first!
Leave a Comment