Meet Mickie Kloskowski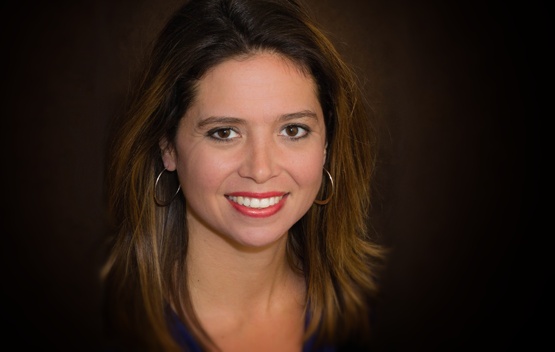 Title:
Specialties:
Walt Disney World® Resort; Disneyland® Resort; Disney Cruise Line; Adventures by Disney® Long Weekends; Universal Orlando Resort™
Email Address:
.(JavaScript must be enabled to view this email address)
Phone Number:
414-333-7591
My Story:
Mickie Kloskowski is a long time lover of Disney! Beginning as a young girl with her first trip to Walt Disney World and now as a mother of three young children, she continues to enjoy sharing the magic.

Mickie visits Walt Disney World at least once a year and has attended the International Food and Wine Festival, Mickey's Very Merry Christmas Party, and other special events. She knows the challenges of traveling with small children and how to plan your itinerary to fit a family's needs while staying within a vacation budget.

She prides herself on attention to detail and plans a perfectly suited itinerary that includes dining, special events, and current discounts. No matter what Disney Destination, Mickie will make sure that you and your family will have a memorable and magical vacation!
Testimonials:
"Mickie,
We had such a good time on our vacation! Thank you so much for all your planning. You made our trip worry free. Since we had never been to Disney we really didn't know where to begin. You learned about my family and tailored the package to what we wanted. It was so clear and well planned we didn't need to contact you while we were gone, but knowing you were a phone call away gave us peace of mind. We truly had the perfect family vacation!"
Marti Craun, Grafton, WI
"From the very beginning our experience with Mickie was first class; the process that Mickie had in place to plan our vacation filled us with excitement and joy. She has a hands on approach that showcases her attention to detail and how much she cares about your experience. Our family has a wide range of likes and interests. Mickie created a plan that ensured everyone in our family had magical experiences.
With our budget, we expected to stay at a value resort, however with Mickie's planning, we enjoyed a moderate resort. It offered all the amenities we wanted, in addition to activities and pool side attractions to satisfy the kids, giving Mom and Dad a much needed break.
The real value of Mickie's services was felt the very first day we were at Disney World. While other families were standing in 45 minute lines, we fast passed our way to happiness with the strategically timed passes she acquired for us. We had time to enjoy all of the rides we wanted to go on. In addition, with the extra time we had, thanks to Mickie's great planning, we were able to enjoy our favorite rides more than once and enjoy rides that were not originally on our schedule . . .
Part of any vacation is planning where to dine. I must admit, we had some doubts about the value of leaving the park to travel to a Disney resort to eat, after all we could be spending that time playing. Once again, Mickie's strategy outperformed our expectation. The time spent traveling to the resorts provided a great opportunity to rest and recharge. The restaurants she chose for us, based on our dining preferences, surpassed our wildest expectations . . .
Mickie made the otherwise daunting task of planning a Disney vacation a wonderful experience. We have already recommended Mickie to all of our friends and family for their Disney vacations. She comes with our highest recommendation. Cleveland Family Approved!"
Becky Cleveland, Wind Lake, WI
"Thank You Mickie!! We just took our first family vacation to Disney and you took all the stress out of planning it all! I used to book vacations for a living but knew that I wanted an expert to book my trip because there are so many details with Disney!
Thank you for all you did to make this trip so great -you always answered my questions quickly, you made changes when I requested them, you had such good advice and the final paperwork was so thorough -we used it every day of the trip and never had a glitch! Thank you for helping to make this trip so magical for our family and stress-free for me!!"
Jenny Hauser-Olejniczak, Wauwatosa, WI
"Mickie was wonderful! If I had a question (and I had a few), she was always fast and courteous in her response. We had a slight problem on our last full day and as soon as I emailed her, the problem was taken care of, and we were right back to enjoying our vacation with no worries. I have already given her name to all my friends and family, I can't say enough good things about Mickie. We will definitely be using her on our next trip to Disney!"
Brian and Kristi Davis, Waukesha, WI
"Mickie Kloskowski did an awesome job of planning our trip to Disney World. This was a surprise trip for my 2 granddaughters and it was also their first time to Disney. My friend and I went with my daughter, son-in-law and their two girls. Mickie was so patient and helpful with our many questions. She did all our reservations for our resort on Disney property, all our character meet and greets, our dining plan with characters and all our fast passes. Our itinerary was so well planned out. We were advised where to be and at what time and how to get where we needed to be. Mickie even helped me with the limo reservation to and from Disney World. I just can't say enough about how nice and helpful she was! I highly recommend her to anyone planning a trip!"
Linda Bacon, Eagle, WI