Meet Lauren Kennedy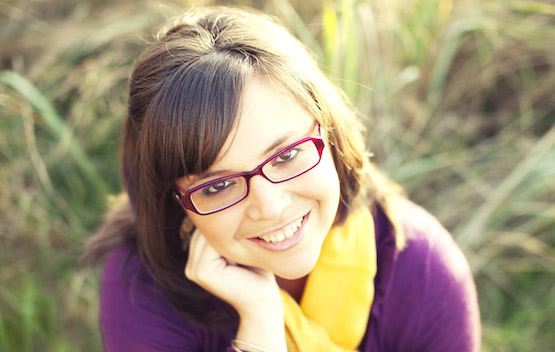 Specialties:
Walt Disney World® Resort; Disneyland® Resort; Disney Cruise Line; Aulani; Universal Orlando Resort™
Email Address:
.(JavaScript must be enabled to view this email address)
Phone Number:
415-317-2461
My Story:
Lauren LOVES Disney. Truly. There's nowhere on earth she's happier - and she wants to share her love of Disney with you! She knows Walt Disney World® Resort, Disneyland® Resort, and Disney Cruise Line - between a lifetime of personal experience and helping clients plan special trips she has knowledge and expertise.
Growing up in California, Lauren has been to Disneyland Resort countless times. She continues to return yearly keeping up to date with any magical changes. In 2008, she visited Walt Disney World Resort for the first time celebrating her one-year wedding anniversary. Since that trip, she has been back to Walt Disney World at least once every year. Lauren can tell you where to find the best bread pudding and where you need dining reservations months in advance. She knows which hotels have the best pools to escape the heat - and how to navigate the parks so you spend more time enjoying the rides and shows, and less time walking and standing in line.
When she's not planning Disney vacations, Lauren is a professional photographer. She loves capturing special moments for people and focuses especially on weddings and families. A day at the parks for Lauren is not complete without her camera. She hopes one day to plan a Disney honeymoon and also photograph the wedding!
Lauren graduated from The Disney College of Knowledge and has attended an on-site agent education program at Walt Disney World Resort. As your Travel Planner, Lauren will handle all the little details that make your trip magical including creating a personalized itinerary and staying on top of all promotions ensuring you get the best price possible. Before, during or after your vacation, she is just a phone call or email away ready to help. Whether you are going for a weekend or two weeks, with children or just adults, she is here to make planning your Disney vacation as easy as putting on your Mickey ears!
Testimonials:
"Lauren (Kennedy),
I just wanted to write a quick note and thank you for all of your guidance and assistance in booking my family a fantastic Disney vacation! As a first-time Disney visitor, I had no idea what to expect or what to book and you made it so easy. I also appreciated your help in booking a post-Disney stay at the Montage! The amenities were amazing - what a great way for Mom and Dad to recover from a busy Disney trip!
Thank you again! I'll be passing your name and contact information to anyone I know heading to Disney in the near future."
Jennifer Steeg, Houston, TX
"I booked my family Disneyland trip through Lauren Kennedy of Glass Slipper Concierge. Though I had been to Disneyland many times when I was a child, this was my first time taking my two children (Reese, 2 and Aubrey,1). To say that I am thankful for her service is a total understatement. Our trip was nothing less than magical from the moment we arrived, until the moment we drove away. I have never seen my children as happy as they were on that trip.
Lauren was able to make age-appropriate suggestions to enhance our trip so much more than I would have ever been able to do on my own. Her knowledge of the parks, hotels, and dining is nothing short of amazing. She made reservations for our family to do two character meals to ensure that my children would get time with their favorite characters, suggested the perfect hotel for young children, and even gave me tips for which rides to hit first during our extra hour of magic to maximize our experience. She really made the planning process stress free and easy for this Mama! I can't praise her enough! We will definitely be using Lauren for all upcoming Disneyland Trips and recommending her services to all of our friends in the future!"
Lindsey Rosser, Novato, CA
"When considering booking a Disney cruise we had many factors to consider. We had two families and a grandparent all traveling from different places for a total of 10 people. We also had some finicky travelers who are very particular about their vacations. It was intimidating to even know where to begin planning. When I found Lauren Kennedy at GlassSlipperConcierge all my fears were relieved. She helped coordinate the travel, made sure we all had accommodations to our liking, ensured we roomed near each other and ate with each other. She was a wealth of advice and information from where to eat and whether to book excisions. She never seemed put off by my endless questions and, in the end, we had a wonderful time and all the plans went off without a hitch. I can not thank Lauren enough for helping us plan this wonderful vacation."
Francesca Jones, Dallas, TX
"I just wanted to say thank you, thank you so much for making that trip to Disney world amazing. Lauren Kennedy was my travel agent and she went above and beyond to make that trip all I had hoped it would have been. You provide an amazing service and I can not wait to be able to book with you again! Thank you for helping me have the most amazing time on my first trip to Disney world!"
Katherine McGovern, Campbell Hall, NY
"If your looking for personal service and care, someone to take care of everything and make your trip magical you need to look no further. We went two years ago and thought we had seen everything. With the itinerary we got we relealized we had missed a lot. Thanks Lauren for everything."
Nephi Richardson, Fredonia, KS