Specialties
Walt Disney World® Resort; Disneyland® Resort; Aulani; Universal Orlando Resort™
My Story
If you're looking for a quick weekend trip or a lavish experience with the finest in luxury, Kelly can plan a travel experience unique to you and your family. Kelly believes that every destination should include something for everyone. With her meticulously planned itinerary, you will know what is available to you so that you can spend your time enjoying your vacation and sharing memories with your family. Kelly strives to plan every travel destination with something new to experience, no matter where you are headed or the number of times you've been there.
Kelly's passion for Disney stems from an appreciation for magical touches in the smallest details. She has firsthand experience at Walt Disney World® Resort, Disneyland® Resort, and Aulani, a Disney Resort & Spa. Kelly knows what it's like to travel and explore Disney Destinations in all phases of life. Whether you're traveling pregnant, with young children, in a multi-generational group, or simply need an adult getaway, she is here to help guide you.
Travel destinations are ever-changing and updating. As a Graduate of the College of Disney Knowledge, Kelly prides herself on staying up to date with the latest Disney Destination news and information. From the best resort options for your travel party to tips on how to get the best character interactions, Kelly can have you traveling like a pro. Her in-depth knowledge takes the stress out of planning. Leave the details to her.
---
Testimonials for Kelly Lashley
"We just returned from our first Disney trip that Kelly planned for us and I cannot say enough about how much time and stress and she saved me! She knew all the best places to eat, rides to get FastPasses for and booked everything for me and planned it out perfectly! She was available for me any time I have questions or concerns and we worked together to make it the best trip for our family with 2 and 6 year old kids! It was the best vacation we have had so far with our kids and we enjoyed every moment and definitely have some magical memories! Thank you so much Kelly for all your time and hard work!"

Natalie King, Knoxville, TN
"Just got back from our first family Disney trip and it was AMAZING! Kelly Lashley planned it all for us and we have precious memories that will last a lifetime! She could not have been more helpful - including when I texted her last minute questions about checking in and where the best seat for a show was while we were at the park! If you are planning a Disney vacation, contact Kelly! She makes the planning effortless for you and gives you an experience your family will treasure always!"

Renee Kelly, Knoxville, TN
"I recently returned from an amazing, knock-your-socks-off trip to Disneyland and wanted to share my sincere gratitude for Kelly Lashley's help and expert counsel.

It was simply a delight working with Kelly. Here are a few of the highlights for me and my family:
—White glove service: While many Disney travel agents offer premium service, I found Kelly to be the absolute definition of this. Actions speak louder than words! Even when I was in exploratory discussions, she went above and beyond to tailor her advice and offer great ideas.
—Knowledgeable recommendations: Kelly had all the inside scoop on what to do for our family, including rides that would be suitable for my toddler, how to build nap time into our schedule, activities that would be worth splurging on, etc. The cherry on top was a detailed itinerary and packing list that allowed our family to just hop on the plane and enjoy!
—Thoughtful trip planning: We did several special dinners / evening show packages and Kelly structured them sequentially in an intentional way that I would never have thought of—she put the most exciting event the first night (World of Color) and the most mellow event (Goofy's Kitchen dinner) the last night. This made a huge difference for my toddler, who had a blast but really needed something more mellow towards the end of the trip (he was pooped). It's the little things that make a huge difference.

Based on my fantastic interactions with Kelly, I won't hesitate to contact her and your firm for future travel planning help. Thank you!"

Stephanie Tietbohl, Sunnyvale, CA
"Kelly was amazing. So friendly and responsive. I felt she genuinely cared about the unique experience we wanted for our Disney vacation, and she absolutely delivered. Can't wait to work with her again."

Deana Graffeo Weeks, Highstown, NJ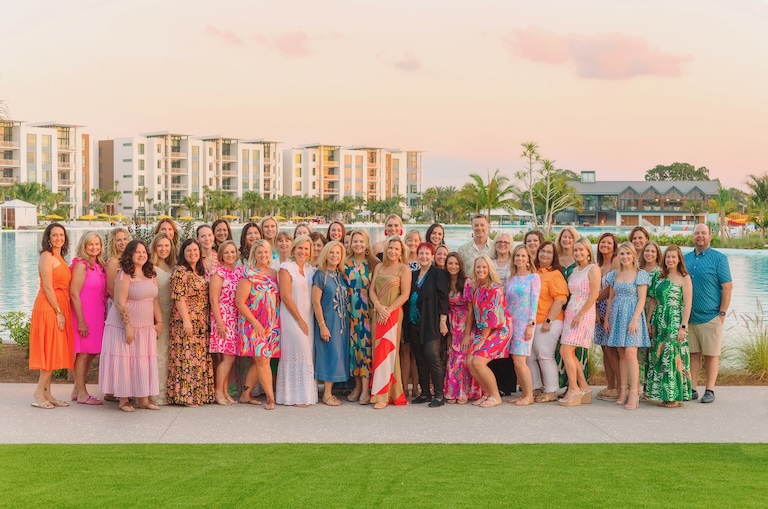 Interested in Joining Our Team?
Do you love Disney (and we mean love it!) and have an affinity for helping people plan unforgettable vacations along with a commitment to over-the-top customer service?
Apply Now