Specialties
Virtuoso Certified Travel Advisor; Walt Disney World® Resort; Disney Cruise Line; Disneyland® Resort
My Story
Kelly's first trip to Walt Disney World® Resort was in the summer of 1972 during the inaugural year of Magic Kingdom! Some of her first memories of Walt Disney World are of riding the monorail and being in awe of the architecture of Disney's Contemporary Resort and the luxury of Disney's Polynesian Resort.
She has been an enthusiastic Disney fan all of her life and visits the parks every year. Since her daughter was first able to recognize Disney characters, Kelly has led her family on Disney adventures, experiencing everything the parks and resorts offer. Her family has vacationed at all of the Disney Deluxe Resorts in Orlando. She has firsthand experience enjoying the unique characteristics and amenities of each property.
Prior to joining Glass Slipper Concierge, Kelly was a marketing communications professional. In that role, she planned and coordinated travel itineraries for several business groups. She managed corporate events across the United States and even a few in the United Kingdom. She loves the thrill of travel, experiencing new places and cultures.
Disney vacations are her specialty and she is a graduate of Disney's College of Knowledge. Kelly offers concierge travel planning for Walt Disney World® Resort, Disney Cruise Line, Disneyland® Resort, Adventures by Disney®, and Aulani vacations. She also helps her clients curate touring plans to other popular destinations.
Great vacations bring us joy. Traveling helps us to live life in the moment and broaden our horizons. It heightens our awareness and helps us connect more deeply with each other. The best vacation itineraries exceed the traveler's dreams. As your travel advisor, she will work closely with you to identify what you are looking for and then craft a detailed touring plan to make your dream vacation come true.

---
Testimonials for Kelly Jackson
"I wanted to thank you for putting together such a thoughtful Disney itinerary for my daughter and I. We had a great time and the Wilderness Lodge was the PERFECT place for us to stay. Abbie loved the geyser and how quiet it was. We also had a really magical boat ride back from Magic Kingdom during the fireworks (the in person show was a little too crowded/loud for my daughter). Being able to watch the fireworks and listen to the music on the boat was something that I'll never forget and then we made it back at the exact time the Electric Water Pageant started, which was a BIG hit with her. I so appreciate all your help and we will definitely reach out when my little guy is old enough for his first Disney trip!"

Winifred Stieglitz, Charlotte, NC
"I reached out to Kelly Jackson to help my rookie family on our first ever trip to Orlando. I had very specific needs because we were on a tight budget and I have a picky husband. Her planning was spot on with everything we needed. From meeting our nerdiness with being HUGE Star Wars and Harry Potter Fans to knowing that we also had very limited time for our visit and even more importantly knowing that we had a teenagers to accommodate so she considered them in her planning. It couldn't have gone smoother for us. And it was an incredible relief for me having everything planned for us, so it took the stress off of me. Her suggestions on rides, timing, where to eat, what to see was spot on for us. She even suggested we take a long break on a day after 3 days of hitting the parks and she was so right. AND to top it off when we did run into issues which were due to weather or things out of her control, she was available to assist us. Kelly was amazing and this trip was one of the best that my family has taken. Truly she is an amazing coordinator."

The Fushille Family, Dripping Springs, TX
"Kelly Jackson was amazing! She planned the perfect getaway that was exactly what we wanted. She took a fun idea of celebrating my best friend's 50th at Disney's 50th and made it happen. From coordinating our pickups, recommending the best way to see the parks, reserving the very best restaurants and giving insider tips - she was the best. She was so easy to work with, super responsive and her excitement is contagious. I can't recommend her enough and am looking forward to planning another trip soon with her."

Erin Woods, Jasper, TX
"Kelly Jackson was amazing! Very knowledgeable and responsive, planned our whole trip with the multiple families and everything was phenomenal. Great customer service all the way around, answered all of our 1,000 questions, helped us put together a perfect itinerary for Disney and Universal Studios and provided great recommendations. Just a truly magical experience for our 1st time to Disney World/Universal Studios, and Kelly made it possible."

Erick Esocabar, Atasocita, TX
"Amazing! She was so informative and met all of our needs for our family trip!"

Mallory Cox, Longview, TX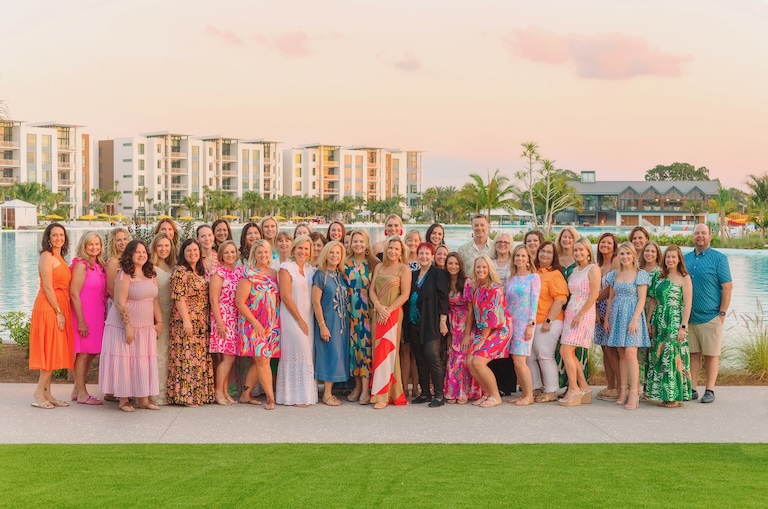 Interested in Joining Our Team?
Do you love Disney (and we mean love it!) and have an affinity for helping people plan unforgettable vacations along with a commitment to over-the-top customer service?
Apply Now