Meet Kaleigh Kirkpatrick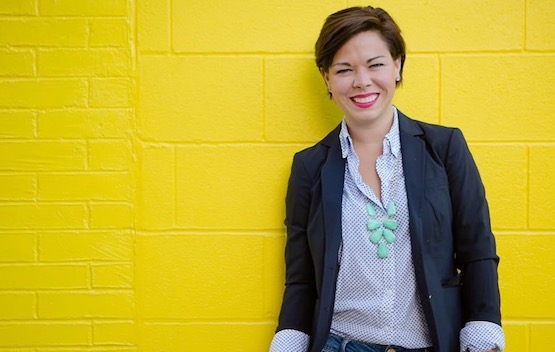 Title:
Gold Key Advisor, Premier Level
Specialties:
Walt Disney World® Resort; Adventures by Disney®; Disneyland® Resort; Aulani; Universal Orlando Resort™
Email Address:
.(JavaScript must be enabled to view this email address)
Phone Number:
817-929-0446
My Story:
For as long as she can remember, Travel has always been an integral part of Kaleigh Kirkpatrick's life. The desire to see the world and experience it first hand is something that is engrained in her, and these firsthand experiences are something she loves to share with her clients. From her first solo international flight at age twelve, to her first trip alone with her three-year-old daughter to traveling in groups of more than twenty, Kaleigh has experienced traveling of all shapes, sizes and to countless destinations. A "type-A" personality at heart, Kaleigh was always the family planner of all events, leaving little to chance, and their travel was no exception.
After becoming a mom Kaleigh did not slow down her travels but the destinations changed. Kaleigh's travel focus switched to resorts and destinations that had the amenities necessary for her family to be comfortable, to reconnect, and most importantly to have fun and make lasting memories. As a lifelong lover of Disney, Disney Destinations were, of course, the first places she shared with her family. Kaleigh is a Walt Disney World® Resort Annual Passholder (living in Texas) and she makes multiple trips yearly to various Disney Destinations and other luxury family resorts worldwide. With each trip, she makes it a point to try several new offerings and make the trip "just a little better" than the last; a skill she shares with her clients.
Kaleigh is a graduate of Texas A&M University and, when she is not planning travel, being a mom and wife, or traveling herself, she enjoys long-distance running, hiking, skiing, great food, live music, and her dogs Cash & June.
Kaleigh truly loves helping families plan their travel to Disney and beyond. Sharing her tips, tricks, money saving tactics, and reviews of offerings at all of the Disney properties and destinations around the world, she is confident that she can plan a superb vacation for you and your family.
Testimonials:
"Kaleigh was tremendously helpful when we planned our first family vacation to Disney World. My husband and I had been many times as a couple, but this was the first time we took our three-year-old son. I didn't even know where to begin on planning the trip! She printed out a fantastic itinerary which made it so simple. All we had to do was show up to the parks! We knew exactly which rides to go on, which FastPasses to utilize, where to eat our meals, which shows to see, etc. Our needs will change each time we travel and we will always have Kaleigh plan our itinerary! She is highly knowledgeable at what she does and has a great passion for helping others plan wonderful, memory making vacations."
Cheryl Tinney, Fort Worth, TX
"Kaleigh,
We appreciate you for working so hard to make our trip fabulous! We had a blast and, thankfully because of your planning, we were able to do so much in our 4 days. We had such a good time that we all were "planning" our next trip on the plane ride home. We are so grateful that you helped us with our first family Disney experience, we will definitely get back with you about our next adventure."
Heather Morris, Kerrville, TX
"Kaleigh planned our trip to Walt Disney World and everything was absolutely perfect. The itinerary was thoughtful and helpful and everything lined up just the way it should. She was also available at all times for questions and concerns throughout the entire planning process as well as during our trip. I highly recommend her for all your travel needs. We will definitely be using her for our future travels!"
Morgan Jackson, Fort Worth, TX
"Kaleigh, thank you so much for planning the most perfect vacation for our family. Cozumel was a dream come true and the Explorean exceeded our expectations. We had the time of our lives and enjoyed everything from the beach to the food to the amazing excursions! Thank you from the bottom of my heart! Cheers until our next adventure."
"Kaleigh, thank you so much for your assistance with our family vacation. With your guidance and knowledge of Cozumel we had one tremendous getaway. The Explorean was like no other for an all inclusive. This resort is a must when staying on the island of fertility."
Jennifer and Tom Lanter, Fort Worth, TX
"Kaleigh is everything you hope for in a travel agent. She was thoughtful, responsive, helpful and attentive. She planned our first trip to Disney as a family and it was perfection! She was available before and during the trip for questions and I woke up this morning to a sweet "welcome home" email. I would highly recommend her for any of your travel needs! We will definitely use her again!!"
Meggan Morrison, Fort Worth, TX