Meet Jen Jefferson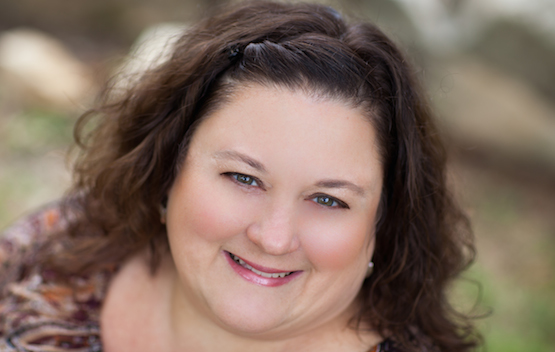 Specialties:
Walt Disney World® Resort; Disney Cruise Line; Disneyland® Resort; Aulani; Universal Orlando Resort™
Email Address:
.(JavaScript must be enabled to view this email address)
Phone Number:
512-568-7255
My Story:
Jen is a believer in Magic, Pixie Dust, Happily Ever Afters, and that Disney vacation dreams really do come true!
A life-long Disney fan, she has visited the Walt Disney World® Resort and the Disneyland® Resort numerous times as a child, teen, honeymooner, and parent. She has experienced many special events such as the Epcot International Food and Wine Festival, Festival of the Masters, Mickey's Very Merry Christmas Party, and Epcot's holiday Candlelight Processional. Jen has also cruised on the Disney Magic and visited Disneyland Paris.
With her experience as a former Disney Cast Member and background in hospitality management, Jen uses her natural attention to detail to create unique, customized Disney vacation experiences, resulting in memories that will last a lifetime.
Testimonials:
Jen ~ You know that we had spent one day at Disney prior to this and it was a disaster! I could not understand why anyone in their right mind wanted to go to Disney! This trip helped us see why people go as often as possible. We already are talking about when we can go back! Of course, we will be contacting you to help us as soon as we set the dates.You really took time to listen to my question, concerns and what was important to us on this trip. . . It was like you knew, just by our conversations and emails, where our family would be the most comfortable!

Magic Kingdom, I mean really! We got fast passes for Story Time with Belle (amazing, my favorite part of the trip for sure!), Be Our Guest (it was as great as you promised), Elsa and Anna (which certainly made Ellie the most popular kid at daycare when she got back) and then Cinderella. It was almost as if you had written Ellie her own fairytale! Because of your direction, we were able to fit in so many characters, princesses and rides. The detail that you put into our Disney plan truly made a huge, unfamiliar (and crowded) park easy to navigate. Even more importantly, it was enjoyable. There were at least two instances that I cried, tears of joy, watching how magical my daughter thought everything was. It was also so helpful that you gave me heads up about scheduling extra fast passes once we were in the park! I could not have dreamed that the day could have gone any better.

You gave me your honest opinion regarding the best options FOR US! It wasn't about what you liked, it was about what you thought we would like. I'm still in awe that you planned for us what you did. I don't even think my best friend could have had as much insight in to our family as you did.

So, again, thank you is never going to be enough. I truly want you to know how much you did for us and made our family vacation so magical and memorable. I have raved about you to anyone who will listen and will continue to do so! Thank you a million times over for making such a wonderful memory for our family!"
Mindi Husk, Avon, OH
"Jen, I picked up my Disney packet right after school and came upstairs to look at it, and you made me cry!!!! I am overwhelmed at the information and everything you did. This has exceeded my expectations in every possible way. I don't know how to thank you enough for everything you have done. We cannot wait to take this trip. It is going to be amazing!!"
Vicky Mireles, Austin, TX
"Jen it was unbelievable!!! Everything was so incredible right down the the littlest detail! Thank you thank you thank you!!! We are exhausted but so happy and filled w great memories."
Beth Batcher, San Marcos, CA
"As an experienced Disney family we were looking for something different to kick it up a notch for a special 60th birthday. Jen had some outstanding ideas and a few things that we didn't even know existed! Everything went off without a hitch and we truly had the most magical time ever at the Happiest Place on Earth."
Alicia Davidovich, Belmont, CA
"Our first Disney trip was a success mostly due to Jen's help from beginning to end. We would have been lost without her."
Alissa Medero, Canandaigua, NY