Meet Duane Whitman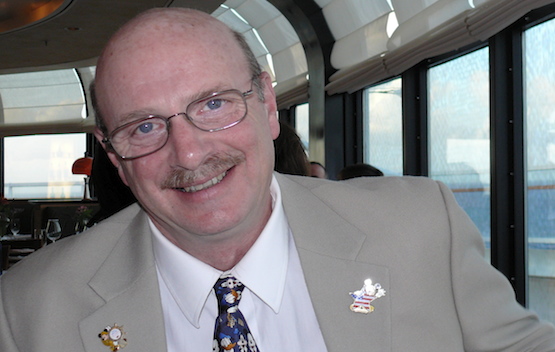 Specialties:
Disney Cruise Line; Walt Disney World® Resort
Email Address:
.(JavaScript must be enabled to view this email address)
Phone Number:
302-448-1534
My Story:
Disney and helping his clients enjoy all aspects of the Disney parks, ships, resorts and their ever-changing array of entertaining activities is Concierge Duane Whitman's passion.
Duane fell in love with Disney as a small child watching Walt Disney on his Wonderful World of Color™. Perhaps he inhaled just a little pixie dust on his first trip to Disneyland® Resort at age 10, because by the time he got home to Delaware he was studying guidebooks and planning their next trip. By 1972, he was booking and creating detailed vacation itineraries for family, friends (and himself) to the recently-opened Walt Disney World® Resort.
Duane is a College of Disney Knowledge graduate and a certified Orlando Travel Expert who joined Glass Slipper Concierge® "because of its emphasis on exemplary service." He vacations at Walt Disney World Resort and on the ships of the Disney Cruise Line every year at different times of year and pretty much breathes Disney every other day of his life. He's stayed at most Walt Disney World Resort hotels, eaten at the restaurants, walked every path, experienced the shows, ridden the rides, taken the backstage tours and keeps abreast of everything new as it happens.
Whether you're a couple traveling by yourselves, a family with small children or grandparents wanting to host multiple generations on a luxurious Disney cruise or vacation at Walt Disney World Resort, Disneyland Resort, or Adventures by Disney® guided vacation, you won't find anyone more dedicated to helping you have the best possible Disney vacation than Duane Whitman.
Testimonials:
"Our experience with Duane planning our first Disney trip was exceptional! The knowledge and insight Duane has made making decisions much easier! He also took the time to get to know us and the experience we were hoping for as a family! It was for us, not what he thought, but he educated us to make decisions for our trip! Such a pleasure to
work with and so accessible throughout the process! Thank you!!"
Karen Smith, Queenstown, MD
"Duane is truly an asset to your company! Not only is he extremely kind and personable, but he is exceptionally knowledgeable about just about everything Walt Disney World has to offer a family, and offered a plethora of tips and suggestions for us to be able to enjoy our trip even more (if such a thing were possible!). He made sure our entire traveling party got everything they needed to make the stay as comfortable as possible, and that no one had to worry about a thing except having fun on our vacation! He even sent an email after we'd left to make sure we'd arrived home safe and sound! I am certainly going to be recommending both Glass Slipper and Duane's services to anyone I know who is planning a Disney-related trip in the near future, and we will be calling again as well, very soon! Thank you again for a wonderful vacation!!"
Brian Rafuse, Pawtucket, RI
"Great vacation due to professional services by Mr. Duane Whitman.Will certainly use him again next time we go."
David J Long Jr., Ocean View, DE