Specialties
Walt Disney World® Resort; Disney Cruise Line; runDisney; Universal Orlando Resort™
My Story
From the time Caitlin was young Disney was ingrained in her soul. Some of her fondest memories in early childhood involved Disney in some way. There was always a magic, wonder and fascination that came with the stories and the beautiful way in which they were presented. As she grew older, she came to appreciate all of the ways in which Disney creates a sense of magic… from the animation to the storytelling to the scores of the films. Her first visit to Walt Disney World clearly left her with the sense that anything can be created. And as we all know from Walt… curiosity, imagination, the dare to dream, and in turn, do, are the greatest gifts we have.
Now it is her turn to imagine and create meaningful moments with you. As a former clinical therapist, she understands the power and importance of bringing wonder and joy into our lives with the anticipation of amazing things to come. Having moments to dream of, plan for, and create help give us an additional purpose in our daily lives. That is why Caitlin feels incredibly lucky to now help families cultivate such extraordinary experiences in their own lives. Whether these will be your first moments walking down Main Street and seeing Cinderella's Castle or your hundredth, she would be honored to work together with you to create these special moments that will hopefully stay with you and your family forever.
As a Walt Disney World Annual Passholder and resident of Naples, Florida, Caitlin is fortunate to be able to take her family to Disney often, each time cultivating new and exciting ways of experiencing all that Walt Disney World has to offer. She has been to Disney about 15 times within the past year alone! Every visit is unique and allows her the opportunity to better tailor experiences for her clients with her vast knowledge and expertise. She is a graduate of the Disney College of Knowledge. She has a Bachelor's Degree in Education with an emphasis on Management, and a Master's Degree in Counseling Psychology.
Caitlin is also working toward her Virtuoso Certified Travel Advisor (VCTA) certification, which opens up the world of domestic and global travel to her clients and gives access to streamlined vacation experiences through Virtuoso's network of destination specialists, luxury hotels and resorts and specially selected cruise line partnerships. Virtuoso advisors can maximize the value of any trip through their connections, relationships, knowledge, advice, creativity, and advocacy on behalf of their clients… something which Caitlin's clients can certainly attest to!
Whether your family is looking to experience all that Disney has to offer or are dreaming of international travel, this quote by Walt Disney himself reminds us of just why it is so important to take the time and invest into such meaningful life moments.
"Laughter is timeless, imagination has no age, dreams are forever." - Walt Disney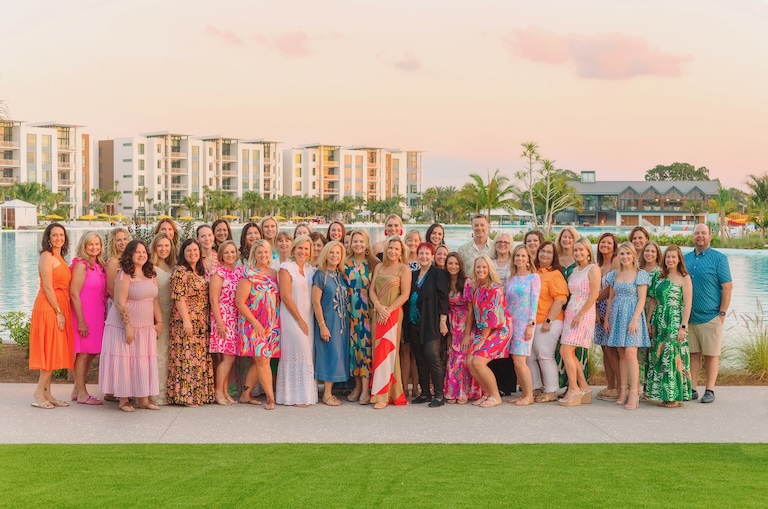 Interested in Joining Our Team?
Do you love Disney (and we mean love it!) and have an affinity for helping people plan unforgettable vacations along with a commitment to over-the-top customer service?
Apply Now