Meet Tammy Myers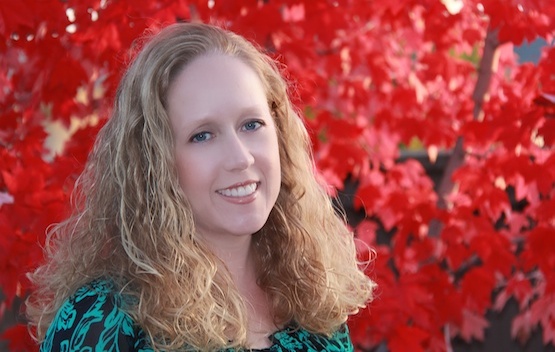 Specialties:
Disney Cruise Line; Adventures by Disney®
Email Address:
.(JavaScript must be enabled to view this email address)
Phone Number:
916-932-6269
My Story:
Tammy has a true passion for the magic, smiles, and everlasting memories that a Disney Vacation creates for families. Her personal vacations always revolve around what Disney has to offer, from Disneyland, to Disneyworld, Disney's Aulani, Adventure's By Disney, and, of course, Disney Cruise Line.
A Disney cruise enthusiast, Tammy's experience with sailing onboard all four of the Disney ships is unmatched. She has personally sailed on Disney Cruise line more than 13 times and has helped 100's of families plan an amazing Disney Cruise line vacation. Having sailed with and without children, with friends, with multi-generations of family, and even with large groups, she knows first hand that a Disney cruise offers something for everyone. Being a mother of three, she has experienced traveling with children of all ages, ranging from infants to teenagers, and can appreciate the diverse challenges that families sometimes face when planning that perfect vacation. Tammy understands that Disney cruise ships are purpose-built with special areas designed specifically for kids, tweens, teens, adults and families, and why Disney is the perfect choice for a memorable family vacation. She has stayed in all of the various stateroom categories, including Concierge, so she is well prepared to help your family choose the appropriate stateroom accommodations.
One of Tammy's main priorities is to make sure prior to sailing that everyone is comfortable with what to expect and well prepared. She works closely with her clients on all aspects of the cruise process, from choosing accommodations and planning your Port Adventures, to arranging pre- and post-cruise stays. Best of all, Tammy will be available every step of the way to answer questions and address concerns. Her passion for helping families create a memorable Disney Cruise makes her a perfect match to plan your family's immersive experience that can only be found onboard a Disney Cruise.
When not sailing, Tammy spends much of her time with her family at Disneyland in California. Having grown up in California, she is very familiar with the parks and all three of the Disneyland Resort Hotels, with Grand Californian being her favorite. She has also personally experienced family vacations to Disney's Aualni Resort, as well as a Costa Rica Adventures By Disney vacation. Both experiences resulting in some wonderful first hand tips for clients who are looking for a Disney vacation experience outside of the typical theme park experience.
Whatever your Disney Destination may be, Tammy will make it a one-of-a-kind vacation experience so you can simply relax and enjoy spending time with your family!
Testimonials:
"Above and beyond" is the first term we think of when we consider the level of service Tammy Myers has provided our family during the planning of both our Disney World and Disney Cruise vacations. We worried about NOTHING. Not only did she handle all the details and make sure our accommodations were well suited to our family's needs, but her first-hand experience with all things Disney allowed her to let us in on fun secrets and little known perks we would have never known about. We will enlist Tammy's expertise for all our Disney vacation planning!"
The Carichoff Family, El Dorado Hills, CA
"Tammy Myers guided us through our Disney Cruise planning from start to finish with a professional expertise that is seldom seen. She was excellent, knowledgeable and thoroughly compassionate with all of our complications…I cannot give her enough accolades to show our appreciation."
Judy Fisher, Erie, CO
"Glass Slipper Concierge is a very friendly and helpful service for vacation planning. They're knowledge and experience with Disney Vacations is outstanding. Our rep Tammy was always very responsive and had great insight to all of our questions. She helped make our vacation run smoothly and we would use her again in the future."
Terence Stephenson, Burbank, CA
"Our family of six adults and six children just returned from a Disney Fantasy cruise. We have Tammy Myers to thank for this marvelous family trip. Because we had never been on a cruise before, Tammy had to spend a great amount of time patiently answering questions and explaining everything from soup to nuts. She made sure that every aspect of our trip went smoothly. She suggested many things to do on board that she knew we would enjoy and then lined them up for us. If you are contemplating any type of Disney trip, Tammy is the expert you need on your side. We recommend her without hesitation!"
Beth Vech, Cedar Bluffs, NE
"Tammy is a treasure. I cant stress enoigh what a joy she was to work with and how helpful. There were innumerable pieces of advice she gave me about maximizing this trip and all were perfect. She was responsive with all my questions and never made me feel like a pest when I wrote constantly before the cruise. I cant imagine planning this cruise without her."
Allison Van Lare, Arlington, VA